E-liquid review: Amalfi (Vitruviano's juice) Mix Series 60 ml – received by the manufacturer
Declared base: 30 PG / 70 VG
Batch: 40D17
Nico: 0 mg/ml
Expiry date: 04/19
Devices: Laisimo Snowwolf 200w plus + Recoil RDA dual coil 0.2 ohm (Kanthal A1 24 awg 0.50 mm ) with Cotton Bacon V 2.0.
---
Vitruviano's Juice, a premium italian e-liquid manufacturer from the ancient tradition of the Parthenopee pastry, presented its latest creation at the Vapitaly 2017: Amalfi, a liquid that is inspired by Amalfi's cake of ricotta and pears.
Vitruviano's in fact describes us as follows:
The ricotta and pear cake is a must of the Amalfi Coast, a delicious cake for licking your mustache. A fresh and polished fruit, a delicate fillet and a delicious biscuit.
Amalfi is an e-liquid ready to vape in the Mix Series version. We remind you that a Mix Series Liquid is a semi-finished product of 50 ml, in a bottle of 60 ml capacity. The semi-finished product requires the addition of 10 ml of base (supplied separately) to obtain a ready-made 60 ml liquid. Vitruviano's has envisaged three different nicotine concentrations, which will provide respectively a final product with nicotine at 3 mg/ml or 1.5 mg/ml or even 0 mg/ml.
The bottle is transparent PET with a screw cap, very convenient for refilling or dripping operations. The wide label extends over almost the entire surface of the flask, it is very clear and rich in all the relevant information, starting from the composition of the product, the information on its hazardousness, and the manufacturer's information; There is nothing missing. The product is absolutely compliant with the current European legislation.
I start the Amalfi test procedures with the usual smell test. With the bottle completely open, I notice in the foreground an intense and marked scent of a very sweet pear with thin acid-alcohol tips typical of the fruit itself. This fragrance, although very strong, meets the approval of my smell because of its clear sense of naturalness and leaves it gently in the background of the unmistakable ricotta notes. Now do the nasal test with the cap on the bottle, but obviously unscrewing the top spout. Unlike the first test, in this case it is a clean and inexplicable flavor of ricotta to gently leap out, while only at a slight pressure of the flask it is able to spark with a certain energy the fragrance of the fruity component.
Guys, sorry, I'm lost a bit too much in Amalfi's detailed description of smell, but here's to vape it!
The ricotta and pear amalfi cake is a creation of the chef Salvatore De Riso who, in the far of 1998, prepared a cake that symbolized the soul of the people of the Amalfi coast: as essential as ricotta, humble like pears so sweet and pasty , strong as hazelnuts. Today, twenty years after its creation, ricotta and pear cake is one of the best known cakes in the world and is offered in a variety of versions.
Luigi D'Alessandro, father and creative mind of Vitruviano's, offers us his "liquid" version.
Dripping the first drops of Amalfi into my Recoil and breathing my first puffs. I try to close my eyes and settle for a moment by my vaporization action; the palate tells me that I'm tasting a real ricotta and pear cake and also very good! Pastry perfection according to the best Italian tradition. I feel inspired a delicate but tasty pear flavor, seem mature, give me the feeling of having a soft and sweet pulp. For me that I have never tasted a "pennata" pear of Agerola, I can say that this it's a very good williams pear, and in fact I read that in the original Amalfi sweet recipe the two varieties are interchangeable because they are very similar to consistency and flavor. On this sweet pulp of pear spreads a thick and damp fillet of ricotta, which with a very high degree of fidelity takes shape and is structured in the heart of the whip.
The whip is deeply rich and tasty and ricotta declines in some shades that let us imagine a thin layer of hazy sponge cake. In fact, this latter component is not perceptible except in the aromatic variations that, between one puff and the others, take the ricotta filling. And always wrapped in this high quality ricotta ingredient, the exhalation phase gives us again (especially with nasal exhalations) loving pear scents that permanently characterize the aromatic structure of this essential but pleasing recipe.
Amalfi is a liquid that traces the flavors of a sweet typical of the Amalfi Coast, but it is not sweet … A moment, do not misunderstand me, I'll tell you better: Amalfi is a creamy, moist and sweet e-juice but its sweetness is intrinsic in Its ingredients, no free and unnatural addition of sugary ingredients. And even in this resides its wonder. You can unleash it infinitely, I doubt you'll get bored … But Do not exceed with the watts! Even though it is a "generous" and versatile recipe, which allows you to delight the palate in different vaping conditions, I recommend not to exceed 60 watts; Beyond that threshold there is a loss of roundness and moisture that affects just the creamy part of the mix (ricotta) creating an inevitable imbalance of the entire aromatic construction.
The creative genius of Luigi D'Alessandro has not denied: Vitruviano's juice, the best art of liquid pastry in the Neapolitan tradition.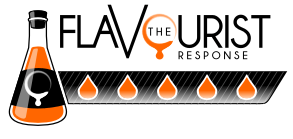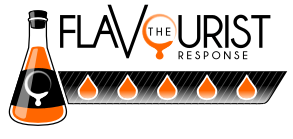 Pro: A pie of Italian confectionery tradition superbly interpreted in "liquid" version
Cons: –