E-liquid review: Ascension – Monolith line (True Northern Vape) 60 ml – received by the manufacturer
Declared base: 20 PG / 80 VG
Batch: n.a.
Nico: 3 mg/ml
Expiry date: n.a.
Devices: Laisimo Snowwolf 200w plus + Peerless RDA single fused clapton coil 0.25 ohm (Core 3 x 28 awg Hotwires + Outer 38 awg NiChrome) with Native Wicks cotton.
---
After a few weeks, we return to talk about True Northern Vape, a Canadian brand who, at his debut on The Flavourist's pages, surprised us very much.
Today we will review for you Ascension, the second of the four e-liquids of the Monolith line.
The 60 ml transparent PET bottle is provided with a screw cap. The dropper is very practical and comfortable for any refill method. The very stylized and minimalist label – that I personally like very much – provides basic product information: quantity, level of nicotine, main flavorings and little else; scanty are the precautions for use. The product does not comply with the European TPD and we can but hope that it will be soon …
Do you want to keep up to date on our latest reviews? Go to www.facebook.com/theflavourist and click on the "like" indicated by the yellow arrows in the image below.
This is the official description of Ascension:
Attain enlightenment with this immaculate example of a mango vape. Rich, pulpy Mango is heightened by crisp Botanicals adding an earthy, natural tone and mouthfeel. The blend is sweetened by just a touch of White Peach.
On the smell Ascension presents a delicious and very realistic mango scent n the spotlight, accompanied by mild and more discreet notes of a delicate peach. The feeling of perfect amalgam between the two fruits is very strong, but it is interesting to note that at the same time the two fruits are easily perceived individually. In the background, a vaguely herbaceous undertones with more pungent and penetrating nuances did not pass me by; however it is not easy to identify its origin. The overall bouquet is absolutely intriguing and it urges me to test it on vaping.
For the vape test I rely on the new but already proven Peerless RDA with a single fused clapton. After properly moistening the cotton in the atom, I begin my test. The puffs immediately return an intriguing and fascinating feeling. They have the charm of the unusual, due to an unknown general taste.
On the inhale the exotic sweetness of mango welcomes with an enchanting and enviable taste richness. My nose didn't fooled me, it is an absolute realistic mango, the first actor of the recipe but also the first to go on stage. In a typical sunny setting, the mango is followed by very particular aromatic notes that characterize the entire bouquet. The core of the recipe, in fact, is a plot of atypical nuances, very hard to find in the world of vaping: no creamy, fruity or tobacco aromas but rather "botanical" hints, as the manufacturer tells in the official description.
The generic herbaceous note felt on the smell, presents now some distinctive features: a more pungent, spicy and vaguely bitter note combines with a fresher and livelier one. I sink into deeper and slower puffs… I perceive some forest scents and imagine the True Northern guys committed to characterize their creation adding typical scents of their land. After several testing puffs, I identify an interesting aroma of juniper berries that blends with a second fragrance with it a slight balsamic note. In my opinion it is not menthol nor eucalyptus; I notice that the liquid (also because of the high VG content and the yellow golden color) presents a creaminess or better a viscosity that makes me think of a balsamic syrup. Therefore I am inclined to think it's a rare spruce syrup aromatization. Apart form the absolutely innovative combination choice for Ascension's aromatic construction, what matters is the result, and I can assure you it's overwhelming!
An exotic mango blending with balsamic forest and again sweet base notes, thanks to a background pervaded by the gentle touch of a soft and juicy peach, used as natural sweetener (True Northern does not use any additives and sweeteners), all this creates a kind of magical circle of flavors.
A recipe that transcends the past, the present, and the future of vaping; Ascension is the fourth dimension of vaping.
It's all you've never imagined to taste and feel in an e-juice before. An e-juice created thinking beyond … beyond any recipe realized until now; it's the result of  absolute creativity in the aromatic combinations, imagined before even being admirably created, in one word: brilliant.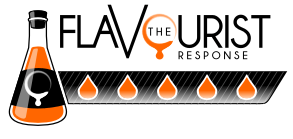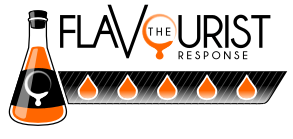 Pro: It is possible to create an aromatic artwork outside of the box? Yes it is. True Northern did it.
Cons: Too unique and different to be understood by everyone?