Name e Format: Barbùn – Barstardi (Svapobar LDT) – concentrated flavour 20 ml – received by the manufacturer

Batch:
Nico: 0 mg/ml
Declared base: 30 PG / 70 VG
Expiry date: n.d.
Devices: SVA Penguin BF + wasp nano RDA  parallel coil  0.25 ohm (26 ga SS316) con Cotton Bacon V 2.0.
---
In this period that has seen on these pages the succession of great news in terms of eliquid we decided that it is not yet time to stop and so today we are here to present another brand new, it is the Barbun aroma of the Barstardi line. This line stems from the desire of Svapobar, famous for its shops and its online shop dedicated entirely to the world of vape, which looking around decided to entrust the transposition of its ideas in reality to a producer who managed to conquer us with the his very Italian productions, which we have all been able to discover over time, and which have never disappointed us, we are talking about the guys from Tornado Juice who, besides their lines, are trying to conquer more and more market collaborating with other producers to deliver us incredible and delicious news.
The Barstardi line that finds in its ending a reference to the creators is composed for now by two aromas that in the names have strong references to the Milanese dialect, in fact place of Svapobar's nasciata besides the barbun we find the bauscia. As now imposes the historical period in which we find the aromas are 20 ml these will be added with 37 ml of VG adding, finally for those who want, nicotine. The bottle that has been delivered to us is presented in a "fiery" in the lower part surrounded by flames we find the barstardi inscription above in the central part instead a small stylized skull dominates the scene with its shoulders in orange that fades to the yellow we find the name of liquid, really a label that jumps to the eye of sure impact and that transmits all the security obtained in these years of great success by the two leading producers.
Let's move on to the description given to us by the producers for the barbun:
Selection of red fruits and a spray of ICE.
The very simple description puts us in front of reality we are faced with a simple but at the same time complicated recipe. Simple because such recipes in the world of vape there are, willy-nilly, really many, complicated because the producers do not come in against announcing what kind of red fruit we're going to rediscover in this trip, will then be our palate and our experiences research and discover the aromatic components used; surely the red fruits will have a similar molecular composition, which will make the work even more complicated, but this is also their strong point and if you use expert and expert hands you can get great results.
Once opened the bottle its aromatic charge is released suddenly, all its nuances overwhelm us almost to collide against our nose. So impressed and with the room that is filled with impetuous "fumes" we start our test. The olfactory test could not really start in a better way, immediately after a first phase of stunning, we are awakened by a very fruity aromatic charge very fruity as if we were preparing to eat a nice salad, it is really difficult to understand which fruits were used, then I continue with slow pressure to be able to grasp every detail that can give me some ideas slowly I begin to understand and in my mind are presented images of a slice of watermelon, small raspberries and an infinite bit of acidity probably given by the pomegranate. Definitely a difficult task to be able to trace the components so I decide to try to see more clearly going to the test of vaporization.
So start the test vape, a determined "squonkata" and away .. in the first phase of the breath no doubt we are faced with a red fruit salad is hard to try to find a well-defined taste sometimes we find ourselves in front of some raspberries other than a strawberry and others are still chewing .. forgive the pomegranate vaping, the flavors are really strong and rich the steam is thick and loaded nothing leads us to think that the fruit is not reality, a unique vortex and that drags the vapers in a unique spiral where only imagination can decide what at that time you are savoring each of us will discover in a unique way what you want from this red fruit salad transposed into e-juice. In the central phase of the puff, instead, here is the sugary part of the aromatic fan, a sugar that makes the mouthfeel smooth and that sits perfectly on the fruit going to recreate an incredible contrast given by the red fruits with sour notes but accompanied with the right amount of sugar enhances its characteristics and gluttony. In the final part, however, everything is brought together under the icy wing is not mint but rather Ice that allows itself leaving that little iced flap in the throat and manages to enhance the tastes smoothing the most angular sides and rounding the taste making it really well balanced, l 'used ice can be heard but it is not what we will remember at the end of the vap is only the tip that closes a circle really well thought out.
The final result is truly unique, the sour sweetness typical of red fruit is decorated with a dusting of ice that explodes our papillae, those who love fruit can not but add Barbun to his collection, a recipe with simple tastes but that delivers clouds and clouds of steam full of taste and freshness a liquid that manages to exalt itself in every situation and moment of the day and that is never too much. Really well done!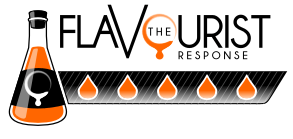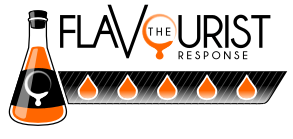 Pro: Really fruity taste for every palate with a refined flavor.
Cons: