Name and Format: Black Cavendish 1585 (Angolo della Guancia) – Propylene glycol aroma 10 ml – received by the manufacturer

Batch: 000666002
Nico: 3 mg/ml
VPG composition: 50 PG / 50 VG
Expiry date: n.a.
Devices: Kizoku Limit RTA single coil 0.95 ohm (Kanthal A1 28 AWG) + Innokin Ares 2 RTA 24 mm single coil 0.9 ohm (Khantal A1 27 AWG) with Cotton Bacon Prime.
---
I have always been fascinated by the ancient stories and sea tales, the adventures of intrepid navigators and infinite journeys into the unknown. Stories of discoveries, of new lands, often shrouded in mystery to the point of being almost legends. The world of tobaccos is inextricably intertwined with these stories since, five centuries ago, it was imported into Europe from the Americas.
One of the most fascinating stories related to the world of tobacco is without a doubt that relating to Black Cavendish tobacco, whose name does not actually draw a type of tobacco leaf, because there is no a Black Cavendish seed or plant, but the manufacturing process leading to the birth of this kind of tobacco. Legend has it that in 1585 the English navigator Sir Thomas Cavendish on an expedition to Virginia with Sir Richard Grenville, for the return trip to England he pressed and crammed virginia tobacco leaves in barrels previously used to transport rum. During the crossing, the pressed tobacco leaves underwent an unwanted natural fermentation process, acquiring a characteristic rhum flavor. As soon as landed at home, the "new" tobacco treated in this way met with an unexpected and immediate success and over time the casually created manufacturing process was institutionalized. One of the most loved and appreciated pipe tobaccos is the work of fate.
As a result, even the vaping world, and specifically that of extracted tobaccos to which we Italians are so fond of, has been able to benefit from the opportunity to taste one of the softest and most aromatic tobaccos. Dried leaves of Virginia, Burley and even Maryland, previously treated in Cavendish, are regularly used to obtain natural extracts of Black Cavendish to be vaped in purity or to be used in a boundless quantity of tobacco mixtures.
The Angolo della Guancia company has gone even further and, first in Italy and probably in the world, has decided to make its own Black Cavendish extract starting from its origins. Gaetano Colantuono has virtually taken on the role of a modern Sir Thomas Cavendish and has decided to carry out the manufacturing process at home that leads to obtaining a Cavendish tobacco starting from simple Virginia and Burley leaves. The result? I'll tell you right away.
The manufacturing company describes its Black Cavendish 1585 as follows:
Quasi 500 anni di storia. Uno degli aromi più attesi. Correva l'anno 1585 quando, un caso fortuito permise all'ammiraglio Cavendish di creare questo particolare tabacco. La ricerca e la sperimentazione ci hanno consentito di offrirvi la nostra personale produzione. Un Black cavendish tutto italiano.

Almost 500 years of history. One of the most anticipated flavors. It was in the year 1585 when, by chance, Admiral Cavendish created this particular tobacco. Research and experimentation have allowed us to offer you our personal production. An all-Italian Black Cavendish.
Before focusing on the tasting of Black Cavendish 1585, I remember that this product is marketed in the 10 ml aroma format to be diluted in a variable percentage (based on the taste of the vaper) between 5% and 10%.
SMELL TEST
On the smell, Black Cavendish 1585 is not able to release, which is also typical for the vast majority of extracted tobaccos, aromas and notes which are particularly decisive and pronounced unless you stop to sniff directly from the aroma bottle.
By sniffing the e-liquid ready for vaping, it is possible to perceive a vegetable tobacco base, aromatically rather light. The aroma bottle, on the contrary, reveals a marked scent of hay and wet grass with a light woody background that gives body to the blend.
So here I am ready for the vape test that I decided to face with the Kizoku Limit and with the new Ares 2 by Innokin.
VAPE TEST
A Black Cavendish in vaping is synonymous with light, sweet and aromatic vape; almost always the vape extracts of Black Cavendish have more or less evident insertions of flavoring elements (vanilla, honey, rum, maple syrup, licorice etc.) which give their typical imprint to tobacco. The 1585 by Angolo della Guancia instead appears to be free of "induced" flavorings. Its aroma is the natural one from the Virginia and Burley leaves, and in the treatment received until it becomes Black Cavendish.
The puff in inhalation is unusually dark, it makes me come into contact with an intense and very enveloping aroma. I feel all the charm of the similarity between the puff of Black Cavendish 1585 and that of a real pipe smoke with this blend, so much aromatic and fragrant. The aroma of Angolo della Guancia has a fullness of taste that is clearly revealed in the central phases of the puff, when woody and dry hints add thickness to the tobacco plant supporting the full breadth of this bouquet.
The creation by Angolo della Guancia does not lack the sweet and delicate tone that distinguishes and characterizes all the extracts of Black Cavendish. However, if during the first puffs it hovers almost ethereal and elusive, it is only during the exhalation that it manifests itself in a more marked way, accompanied by a singular flavor of toasted-caramelized sugar, all the more evident when the coil is more run-in. In fact, after a couple of milliliters this extract releases a flavor of sugar cane molasses; it is sweet but not too sweet and brings with it a subtle bitter trail that tickles the palate until the last moment of the puff.
It is a warm evening in early summer, after sunset the scorching sun has released all its warmth in the night air; the sound of cicadas, the scent of the pine forest, the warm wind push me to the terrace. I sip a single malt on the rocks while deep puffs of Black Cavendish 1585 accompany it. I loved it right in this way…
—
Suggested dilution: 8-10%
Steeping time: ready to vape, recommended 4-5 days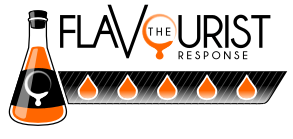 Pro: If a Black Cavendish manages to capture the heart of a strong tobacco lover, then it means it has something magical.

Cons: –