Name and Format: Blonde (TNT Vape) – concentrated flavour 10 ml – received by the manufacturer

Batch: 20022002
Nico: 2 mg/ml
Declared base: 50 PG / 50 VG
Expiry date: 02/2022
Devices: Vaporesso Swag II + Aspire Nautilus 2s with 0.7 ohm coil
---
The Lombard company TNT Vape, market leader in the synthetic tobaccos segment, thanks to some unforgettable products with a big commercial success, in 2019 it was surprisingly, but with full merit, imposed on the Italian Vape E-liquids Awards with the tobacco organic aroma Sioux, elected as the best all day tobacco e-juice according to the jury by The Flavourist team.
Today our blog is ready to deal with the latest TNT Vape creation Blonde, a synthetic aroma which, in the manufacturer's intentions, intends to emulate the analog sensations of a classic "blonde". In a phase of vaping in which the spread of entry level and MTL systems covers the majority of th vaping devices, tobacco e-liquids, specifically designed for these types of devices, are increasingly in demand by the public. These products are able to facilitate, with their taste, the transition from traditional cigarettes to electronic smoking, transmitting a faithful memory of the sensations of burning smoke.
Blonde is a 10 ml minishot aroma marketed in a 30 ml PET bottle. To the aroma will be added 10 ml of vegetable glycerol plus an additional 10 ml base in the recommended composition 50/50.
The manufacturer reports the following official product description:
Un tabaccoso unico e dal profumo inconfondibile, sapore pieno e corposo con una nota speziata caratteristica. La complessità aromatica del prodotto è in grado di soddisfare ad ogni tiro: impossibile da descrivere, irrinunciabile una volta provato. Non è un semplice tabaccoso…ma un'esperienza di gusto!

A unique tobacco with an unmistakable aroma, full and full-bodied flavor with a characteristic spicy note. The aromatic complexity of the product is able to satisfy every puff: impossible to describe, essential once tried. It is not a simple tobacco e-juice… but a taste experience!
I start by examining this aroma with curiosity, starting as usual from a brief but hopefully significant smell test.
SMELL TEST
On the smell Blonde shows a vaguely alcoholic base note that frames a clearly dry and racy tobacco picture. The nostrils are constantly tickled by Blonde's aromatic prowess, but also by its fullness, thanks to a delicate and lovable caramel nuance that softens the whole e-liquid system. Finally, almost imperceptible spicy sensations appear and complete my intense and convincing smell examination.
Although I don't think we can talk about 100% loyalty, the smell that comes out of Blonde bottle reminds us with good approximation what we can perceive when we discard a new pack of cigarettes, the only real moment in which with analogue smoke manages to have the perception of the scent of real tobacco.
For the vape test I chose to use one of the best MTL tank atomizers on the market, Aspire Nautilus 2s with a 0.7 ohm head coil.
VAPE TEST
On vape Blonde immediately shows its muscles and during the inhalation phase it gives a dry, penetrating and very convincing draw. A light but fascinating spiciness accompanies the dry and woody tone of the vaping, outlining the features of an e-liquid that is anything but linear, on the contrary rather complex and articulated. In these initial moments, the taste experience brings with good faith the olfactory sensations of opening a real pack of cigarettes, re-proposing the sweet but at the same time dry and straw taste of a good blonde tobacco.
In the central phases of the puff the vibrant dryness perceived on inspiration is enriched with an elegant sweet and caramelized note. The aromatic structure now appears definitely fuller and the taste takes on a truly enviable and even little imaginable roundness if we consider that the leitmotiv of this e-liquid has its main characteristic in the dry and clean nuances.
The caramel nuances expand and slide on the palate with spicy essences of oriental shrubs, an experience to be envied even by certain organic extracts. The spicy hints find greater emphasis thanks to the sweet component and the whole aromatic spectrum of Blonde is thus particularly wide and multifaceted. Quite unusual for a synthetic tobacco. Generally accustomed to e-liquids with a simple aromatic base, sometimes enriched with some flavoring ingredient, here I find myself struggling with a product whose simple and generic name, certainly dictated and justified by commercial choices, deceives a lot; Blonde is a structured synthetic tobacco blend with a refined and very open aromatic score.
A very subtle but equally effective smoky puff completes Blonde's vaping with incredible satisfaction, offering the experience of a robust but at the same time highly complex and balanced aromatic bouquet. It is not a "blonde", luckily it is Blonde …
—
Suggested dilution: 33%
Steeping time: ready to vape, recommended 5-7 days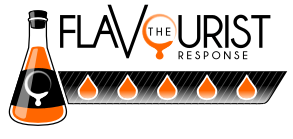 Pro: Synthetic tobacco with an incredible taste and a very complex and multifaceted aromatic bouquet.

Cons: –