Name and Format: Bodeguita (Blendfeel) – concentrated flavour 10 ml – received by the manufacturer

Batch: 18441246100001
Nico: 4 mg/ml
Declared base: 50 PG / 50VG
Expiry date: 15-05-2020
Devices: Hcigar VT Inbox 75 W + Geekvape Ammit MTL RDA 0.85 ohm (Kanthal A1 28 AWG) with Cotton bacon V.2.0
---
Let's start today a long exploratory journey through the new line of tobacco extracts concentrates made by one of the most dynamic and enterprising Italian companies: Blendfeel.
Always attentive to meet the needs of the widest possible audience of vapers, through a wide and diversified production range, Blendfeel has always had a particular dedication to the production of tobacco extracts, and one wonders how it could be otherwise given that the Italy is world record country in the production of real tobacco extract e-liquids. This is a uniqueness of our country and also a source of absolute pride because, if China can be considered the world leader in the production of hardware and if the United States should be recognized the general primacy for the production of e-liquids (mainly creamy), Italy is the undisputed leader in this particular (and increasingly growing) market niche. Blendfeel, along with many other local manufacturers, is one of the best interpreters.
But we come to us and begin to look more closely at this new line of tobacco. The proposed flavors are 10 and are supplied in amber glass bottles containing 10 ml of glycolic flavor. Rich with information are the pleasant vintage labels that recall old yellowed parchments. Blendfeel as always proves exemplary in providing the buyer with 360 degrees clarity on what he is buying. Example to follow.
Byzantium, Cuban Blend, Green Oriental, Hell's Key, Dominica Blend, Bodeguita, Burlesque, Silk Road, Kentucky Reserve, Raw Havana, American Blend and Balkan Blend are accompanied by a payoff that says: Sailing into tobacco juice sea…
And therefore we are ready to undertake this long trip in a tobacco sea…
The first aroma that we will review is Bodeguita of which Blendfeel tells us:
Ernest Hemingway loved to sip a full-bodied dark rum accompanied by a good cigar Arturo Fuente during the endless sunsets over the Caribbean sea. A dream scenario that we try to recreate here at the Bodeguita. What are you waiting for?
On the smell Bodeguita, in a rather discreet frame, as is usually appropriate to a good tobacco extract that respects itself, reveals a delicate and elusive scent of raw tobacco, a rather sweet vegetal mark subtended by a rich alcoholic veil. This alcoholic background has a clear ingredient stamp, a liqueur connotation, very different from the alcoholic perception that we often feel in the olfactory tests of many e-liquids; perception derived from alcohol used as an "extractor" agent of the aroma.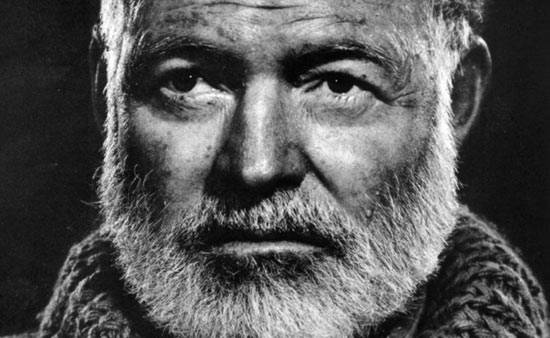 Armed by my trusty VT Inbox with the new and flaming Ammit MTL RDA, an atomizer very suitable for the type of tobacco that, according to the description, I am going to vape, I start without delay my tasting.
"Now is no time to think of what you do not have. Think of what you can do with that there is" Hemingway writes in a passage of "The old mand and the sea", and I find myself having at hand and very soon on my palate all the aromatic sounds of Bodeguita that, from the first puffs, infuses the intimate perfumes of a Cuban sunset.
An elegant rhum opens the puff with its sweet and harmonious tone, deep but never pungent. The puff appears rich in nuances and never banal, embellished with an intelligent and lively cigar component where darker leather notes alternate with fresher and lighter vegetal elements. The rhum-cigar combination so dear to the great American writer, finds here an incredible exaltation and an extraordinary aromatic efficacy within the organic Bodeguita molecules.
I am at the presence of a tobacco extract that combined with the delicate nuances of a soft Caribbean rum, gives life to a solar tobacco scent, with its subtle and nuanced tones that invite to a relaxed vape, to grasp its subtlest facets puff after puff.
The perceptions in Bodeguita's vaping suggest me a cigar dipped in a musky rum and thoroughly smelt to reveal sweet, exotic scents. An aromatic structure so delicate and harmonious that it is impossible to be tiring. The feeling of a clean and elegant vape is also reflected in the kindness with which this liquid behaves with coils and cotton.
At the end of the puff, during the exhalation, I feel elusive honey notes that are intertwined with a very slight spiciness, all framed by a slightly earthy and sometimes almost spicy tobacco stamp.
Soft petals of tobacco caressed by the sun of a Caribbean sunset while fluffy on a sea of rum…
—
Suggested dilution: 10%
Steeping time: 10/15 gg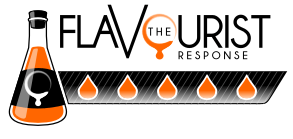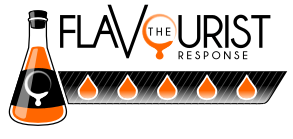 Pro: A pure tasting vape tobacco experience. Absolute nobility.
Cons: –