Name e Format: Brebbia 70° Anniversario (Officine svapo) – Aroma concentrato 10 ml – ricevuto dal produttore

Batch:  n.a
Nico: 4 mg/ml
Declared base: 50 PG / 50 VG
Expiry date: n.a
Devices: Tesla stealth 40w  + ExVape Expromizer RTA V2.1 Fire single coil 0.98 ohm (Kanthal A1 28 AWG 0,32mm) and Cotton Bacon Prime.
---
If with the latest reviews we are accompanying, with the mind and words, in the latest market news today we will take a small step back and we will do it going to talk about an aroma that has as a tradition password.
The Flavourist has always been careful in trying to provide a brief description to allow readers to dig deep in the liquid, so we try to take you with us to make you discover the most inaccessible corners. To get to fully understand the eliquid we feel the need to provide you with a bit of, pass us the term. "know how"! And it is precisely from this that we want to start talking about Brebbia and Officine Svapo from which the 70th anniversary is born.
Brebbia Italian company, very active for many years in the tobacco pipe market, became famous for its excellent pipes with sweet tastes and made with quality materials. Officine svapo Milanese reality that has established itself in the electronic cigarette market proposing a wide range of products starting from liquids up to the hardware. If you are also wondering how it is possible that two companies with different objectives could be combined to create a product, the answer is very simple: Brebbia for his 70th birthday has made a mixture of pipe and vape workshops to pay him homage extract elquid from the mixture that today we're going to try with you!
The bottle in which this aroma is very elegant seems almost to wear a black smoking in the background of which stands out with golden lettering the logo and name of the product, equipped with a convenient count drops that will allow us to make our liquid by adding to the base, " nicotinata "at will a percentage ranging from 10 to 20 percent, the producers recommend for a lower dilution at least 10-12 days instead for the largest dilution will be enough 5-8 days. At the end of the process the result will be a liquid with dark colors tending to the brownish that already predict the aromatic intensity that we will face by transporting us modern vapers "in the most ancient way of smoking".
In fact, even the description tends to provide us with the main features to understand and assimilate it better:
The peculiarity in this mix is ​​the union of two Turkish tobaccis, little known in the sector, Smirne and Samsun. Blended with skill and experience they give intensity and softness, with light citrus and vanilla fragrances.
So we pass to the olfactory test, Brebbia 70th anniversary does not deny and is able to immediately offer an intense and decisive smell, a really incisive smoking that leaves no doubt about the intensity that will be able to give us back, the dark vegetable part is very present as a slight spiciness but that is controlled by a slight fresh hint that comes from that touch of Virginia expertly inserted to blend perfectly the oriental mixture that will surely be the protagonist. Not to betray the description I go looking for that touch of vanilla and citrus but my senses can not find them I really hope that the vape test gives me these characteristics.
So I pass to a disruptive proof of vaporization, the first puff is revealed in a round and very intense, the union of the two Turkish tobaccos is truly unique Smirne that with its unique dark and dry aroma gives us amalgamating with the Samsun from the movements more delicate and light a perfect union. A slight grassy and sweet taste that comes from Virginia takes us by the hand and accompanies us in this cloud of steam. Analyzing with long and full puffs you feel different sensations: the first sensation is sweet and delicate but once assimilated by our papillae come out arm in arm the two Turkish tobaccos and the aroma gets its completeness, with an intense body and very "smoky" "smoothed by very light spicy nuances contained in more delicate notes but still decided and enveloping. A storm of pure aroma born from a skilful combination of tobaccos that make it unique in its kind bringing something unique in the market, starting from the little-known oriental tobaccos ending with a truly sought after Virginia, giving us tobacco lovers a unique blend that fits really to the palates of many with unique notes. A journey through the different unique nuances given to us by the tobacconists.
We grant Brebbia 70th Anniversary in complete relaxation a liquid with a good aromatic complexity, but that is still incredibly usable with its woody and spicy notes but at the same time delicate and sweet at the right moments. Everything is really at the right place at the right time! We could not expect anything else from these two great Italian companies!
Suggested dilution: 20%
Stepping time: ready immediately, Suggested 5/8 days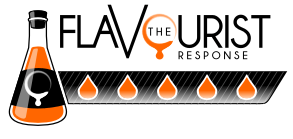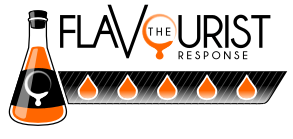 Pro: Miscela coraggiosa e unica che ci concede nuovi gusti e nuove sensazioni.

Contro: –