Concentrated flavour review: Capitan's Custard (Isle Of Custard) 10 ml
Batch:I10F10002
Expiry date:20/09/2017
Base:50 PG – 50 VG
Nico: 3 mg/ml
Devices: RX200 + Shingen RDA dualcoil 0,21 ohm (ss316L 26 awg) con cotone organico giapponese.

---
The protagonist of today's review is Captain's Custard by the English brand Isle Of Custard. A line dedicated to the custard cream. Many variations and so many rich aromatic groups. The brand is inspired by the world of pirates, the looting, the treasures, characters and fantastic stories that come to life on the Isle of Custard.
Do you want to keep up to date on our latest reviews? Go to www.facebook.com/theflavourist and click on the "like" indicated by the yellow arrows in the image below.
Looking at their site amazed me the complexity of all the illustrations proposals to label every product, every single flavor. Unfortunately this "accuracy" is not apparent from the bottle. The label is printed in low quality and all the wealth of content (for some fascinating) … you lose. But when we speak of aromas we know that we need to focus on the actual "content" of the product. Many manufacturers, knowing to propose a product in the economic background, do not pose particular attention to the packaging. Bad!
Captain's Custard description:
Rich creamy custard with a soft cookie lingering in the background. We recommend mixing this @ 24%.
Add sweetener to suit taste. To match our finished product use 2% Ethyl Maltol, or 1-2% of your preferred sweetening additive.
Ingredients: Arificial & natural flavorings, Propylene Glycol, distilled water.
Allergens: None
A description and tips to make this aroma similar to the prepared liquid proposed by Isle Of Custard. Actually Captain's Custard does not appear available on their site as a e-liquid.
The bouquet of Captain's Custard reveals the particular nuances that characterize a perfect custard cream. A well-cream enriched with vanilla and – apparently – of burbon vanilla beans. Emerges a slight hint of biscuit. A classic biscuit breakfast. The olfactory sensation reveals assonaze with a dusting of powdered sugar. In reality it is a mix between sucralose and ethyl maltol, associated with vanilla. Good sense of smell.
The vape test is entrusted to an atom from dripping equipped with a top air ventilation system. The  Shingen RDA configured dual coil. A little common atom that has features that enhance the flavor of many liquids. Creams, fruity, but also tabaccosi. Point out that this test is made with a dilution of 24% (Manufacturer's suggested retail). I have deliberately not used the "correctors" suggested sweeteners. The diluted aroma has rested for about a week. Although often you have heard me not to give special weight to the "maturation" of aromas diluted … I remind you that the recipes that involve a complexity of ingredients such as custard creams, "improve" their fragrance, and stability with a few days rest. Without exaggerating. 6/7 days are enough to perceive a significant difference.
The puffs are very pleasant and rich in taste. Dilution to 24% seems exaggerated, but when you talk about custard, cream, is precisely what we seek. A full, rich flavor. Captain's Custard is just that. Perhaps his taste does not surprise me. It's exactly what I would have expected. A great custard cream of high quality, created by a British brand … which has in its DNA a great experience in the reproduction of these complex aromatic nuances. A question of culture too. Not all, this must be said, however, are able to offer a product of this Captain's Custard.
The cookie it's difficult to perceive, but present in a light dress. I mean. Over the years we vape biscuits of all types. Perhaps the best association with a custard cream would be a cookie in which, typical shadows of a strong baking, reinforce the character of the recipe. In this case, the cookie is not … toasted, charred. It 'a very simple cookie. A light pastry. Suction is evident a double sweetening (good) made with sucralose and ethyl maltol. I had already noticed in the olfactory and no wonder, in the manufacturer's description, you suggest to strengthen this sweetening at will. Honestly, I find it already perfect, but I imagine that by choosing a base (VG / PG) oriented Cloud Chasing, this "reinforced" might make sense.
This sweetening (already perfect in the aroma) accentuates the aromatic persistence of dilution of Captain's Custard. Dilution… Dilution? Vaping Captain's Custard one almost has the feeling of appreciating an e-liquid ready. Often, when using flavorings, there is a sense the "incomplete." Isle of Custard instead offers us an aroma that has a strong aromatic dignity and great wealth of content. The right amount of vanillin, ethyl maltol, vanilla burbon awards to the work of this brand and feeds high expectations of this range of aromas dedicated to the world of custard cream enthusiasts.
But … it is essential (in my opinion) stating that this review was made with a dilution of Captain's Custard to 24% on a basis 50vg 50pg. My experience tells me that this is the best choice to enjoy this aroma. A balanced basis. I submitted Captain's Custard to various tests related to the power of vape. Go beyond 50w is useless! Among the 30w and 45w this custard proves pleasant and warm enough. Expirations with the nose, give in to compulsive SVAPO, play with aeration, feed the perceived aroma and taste persistence ranks undoubtedly Captain's Custard between the aromas of high-end. All this unfortunately does not transpire from condezionamento product. Be careful … do not underestimate Isle of Custard.
Suggested dilution: 24%.
Maturing time: 6/7 days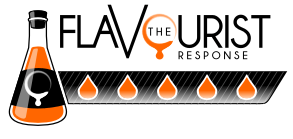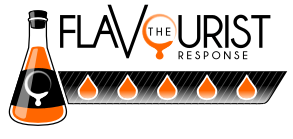 Pro: A great custard aroma. Perfect in its simplicity.

Cons: The packaging does not do justice to the aromatic quality. It is likely to be underestimated.