Name and Format: Cigar Club 13.5 – Concentrated flavour 10 ml – received by the manufacturer

Batch: n.a.
Nico: 3 mg/ml
Used Base: 50 PG / 47 VG / 3 H2O
Expiry date: n.a.
Devices: Innokin Ares 2 24 mm RTA single coil 0.95 ohm (Kanthal A1 28 AWG) + Kizoku Limit RTA single coil 1.0 ohm (Kanthal A1 28 AWG) with Cotton Bacon Prime.
---
For today's review I am going to talk about the Officine Svapo brand which, after having created the Italian Western Collection line, inspired by Sergio Leone movies "The dollar trilogy", now is going to present a new tobacco extract on the market: Cigar Club 13.5 which is the first of a new and rich line of flavors dedicated to lovers of extracted cigars. The name of the aroma 13.5 quite clearly evokes the diameter of the cigar it is inspired by, although Officine Svapo does not reveal which cigar is.
I remind you that this product is marketed in the format of 10 ml concentrated flavour and must be diluted to 10%, as suggested by the manufacturer. The final recommended composition is VPG 50/50 and the manufacturer also recommends a few days of steeping even if in my opinion, following the tests carried out by me, I believe at least a week of steeping is better to obtain a perfect aromatic restitution.
Officine Svapo provides this description of Cigar Club 13.5:
È un pregiato sigaro dal gusto caldo e avvolgente dove il tabacco viene arricchito attraverso un complesso processo di fermentazione in chicchi di caffè che gli conferisce una ricercata nota di tostatura. Il gusto rotondo dei tabacchi scuri associato a una discreta persistenza di piacevoli sensazioni.

It is a fine cigar with a warm and enveloping taste where the tobacco is enriched through a complex fermentation process in coffee beans which gives it a refined note of roasting. The round taste of dark tobaccos associated with a discreet persistence of pleasant sensations.
SMELL TEST
Cigar Club 13.5 on the smell expresses a clear vegetal matrix which, unlike what I had imagined, opens up to a rather light and delicate aromatic scenario, not an Italian cigar to be clear; in fact, those dark tones that unmistakably identify the typical traits of a Tuscan are not perceived.
Vegetable nuances with noble and tasty scented timbres even though apparently quite distant from what Officine Svapo announced in its official description. How will Cigar Club 13.5 present itself on vape?
For the vape test, despite the incredible proliferation of MTL atomizers, all apparently incredibly performing and "definitive" (but then how many definitive atomizers are there at the moment on the market?), I will limit myself to using two RTAs that I have already reviewed on the blog and that in my opinion have very little to envy to many and more famous high end products: the Ares 2 by Innokin and the Limit by Kizoku.
VAPE TEST
I begin to test Cigar Club 13.5 and the vape goes, hearing people praise her, benignly dressed in humility, and it seems she's something that's come from sky to Earth to show a miracle… The vape is just the Beatrice that Dante sings in his sonnet "So kind and so honest she looks", because never were aromatic tones more noble and graceful to me. From the inhalation, the aroma shows a very round and delicate nuances and has the appearance of a medium-intensity Caribbean cigar, rich in sweet and with persuasive tones.
But despite its underlying sweetness, the puff of 13.5 has some uniqueness that make it an absolute novelty in the national and international panorama of tobacco extracts. If the first impact is sweet and lovable, I soon realize that the vape in its central phases acquires intensity revealing hints of a clean, dry and linear tobacco. Sweet and dry, without earthy, grassy trails or even less vegetable shades, this is where resides most of the goodness of Officine Svapo's creation.
And then … and then there is the grand finale … At the end, thanks to a fermentation treatment of the tobacco leaves in coffee beans, in my opinion strictly roasted in wood, and above all thanks to the skilful hand of Andrea Carlesso, flavourist of Officine Svapo, Cigar Club 13.5 presents a light but at the same time bewitching roasting with light veils in the exhalation of coffee and wood. Andrea is a flavourist who not only has an innate passion for the world of extracted tobaccos, but in particular has an unmistakable style that makes him in my opinion one of the most refined and elegant flavourist in his sector.
At the end of such an unspeakable puff, a satisfying sensation of cigar smoke persists, a slight tickle and "rasp" in the throat that adds to the vape of Cigar Club 13.5, already incredibly innovative and aristocratic in itself, an analog sensory note very appreciable and realistic. And the big question remains: Kentucky or Pure Habano?
A tip: vape it as a faithful friend for a good winter reading because I assure you that it is enlightening, prophetic and divine like the great italian vate.
—
Suggested dilution: 10%
Steeping time: 5-10 days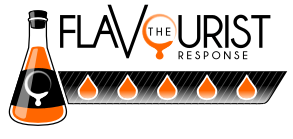 Pro: A touching cigar with a whole new and absolutely unique taste. A must have!

Cons: –