Name e Format: Cose dell'Altro Mondo (Officine Svapo) – Concentrated aroma 20 ml – received by the manufacturer

Batch:  7 93597 03842 5 (bar code)
Nico: 3 mg/ml
Declared base: 50 PG / 50 VG
Expiry date: n.a.
Devices: Uwell Nuchaku 80 W + Innokin Ares MTL RTA single coil 0.9 ohm (Kanthal A1 27 AWG 0,36 mm) with Fiber N' Cotton.
---
CBD and Svapo: two worlds that have been caressed and loved since their first meeting …
In Italy, the advent of cannabis light had a fairly obvious domino effect on the e-cig world, so that in recent times we have witnessed an incredible proliferation of e-liquids and aromas for electronic cigarette based on light hemp.
Some time ago we dealt with the review of CDXX by Officine Svapo and today, again from the Lombard manufacturer, we will closely observe the e-liquid/aroma "Cose dell'Altro Mondo" created in collaboration with the Italian rapper Mondo Marcio and Purple Weed.
Cose dell'Altro Mondo is a 20 ml aroma inside a 60 ml chubby gorilla, to be added with 40 ml of base (a 50/50 base is recommended) with or without nicotine, as always at the discretion of the vaper. The bottle, contained in a classic cardboard package, is really well taken care of, with a lively satin label that gives the product a youthful and decidedly trendy look. On the back of the label there are the usual warnings of danger, information on the composition and the data of the manufacturer.
Officine Svapo thus describes its aroma Cose dell'Altro Mondo:
Strawberry kush e lemon lime, un connubio dalle sensazioni fresche ed avvolgenti. Nuova frontiera del canapa-vaping.

Strawberry kush and lemon lime, a combination of fresh and enveloping sensations. New frontier of hemp-vaping.
Before placing my nostrils on the bottle of Cose dell'Altro Mondo, I will briefly discuss the contents of the product description. We read in fact that it is a mix between a quality of light hemp, the Strawberry Kush and the fruit of lime. If there is nothing to discover about the lime, one wonders what Strawberry Kush is instead. It is a hybrid variety of light cannabis coming from two completely different strains: the Strawberry Cough from which it draws the musky strawberry notes and the OG Kush, from which it inherits instead the strongest resinous and pine characteristics.
SMELL TEST
After these necessary premises, I begin to start the smell test that from the first sniff appears to me exciting! Fresh notes that smell of summer come out of the bottle. An intriguing fruity combination of light and sweet strawberry notes with more penetrating citrus notes; a blend of fragrances that alternate with great generosity, surrounded by a clean, grassy and earthy background. Due to its characteristics it is the citrus component that emerges most during the smell test, but it does not completely cover the other aromatic notes of the mix, a sign of a truly impeccable calibration of the ingredients. But what the perfume appears to be perfect does not always turn out to be such even during vaporization, and vice versa, often behind an unedifying olfactory test, are hidden unexpectedly excellent e-liquids.
The "nasal" starting point is more promising than ever, so let's see, or rather "feel" …
I am preparing for the vape test which this time I will face by brushing up the good old and dear Innokin ARES MTL RTA designed by the famous youtuber Phil Busardo. It is true that it is a little dated MTL atomizer, but able to do well with the type of e-liquid that I expect to find a little later.
VAPE TEST
I often wondered if, after about seven years of vaping, I would still run into some liquid that could amaze me. Unconsciously I always knew yes, but I had been waiting impatiently for a new "uaooo". And so here I am today after a long wait, again in front of something amazing! And to think that this product is not exactly the kind of e-liquid that I prefer…
A subtle and refined grassy trail inaugurates the puff, bringing with it fruity and sweet veils with a fine strawberry flavor. It is the perfume of the graceful crossing of a field stained by the red of fresh wild strawberries.
The contaminations between the delicate sweet of the strawberry and the fresh and penetrating shades of pine are evident. The atmosphere is lively, supported by a natural rural setting that gives ample breathing space. In the central phases, the tones are slowly enriched by the lively presence of lime, which with its harsh tones stimulates and enhances the grassy perception of cannabis.
At first gentle and sweet, and then slowly turning towards more jagged shores with more decisive, energetic and multi-faceted nuances, Cose dell'Altro Mondo shows a multifaceted aromatic structure within a very harmonious and natural fruity framework.
I never imagined that a fruity liquid could be created using a hybrid strain of cannabis, highly aromatic and faceted, conjugated in turn elegantly with fresh lime tips.
The taste buds are entranced by a suffused bouquet in whose veins, however, all the vitality of the hottest months of the year flows with great fervor. An imaginative hymn to summer, presented with a solemn exaltation of light and refined aromatic tones. Poetry on a midsummer night.
And I abandon myself on the beach at sunset, when the marine atmosphere becomes more intimate and true and I let myself be embraced by the warmth of the setting sun, punctuated by the slow rhythm of the Cose dell'Altro Mondo puffs.
Because this is an e-liquid that induces a strong sense of serenity…
—
Suggested dilution: 33%
Steeping time: 5/7 days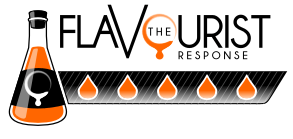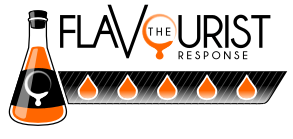 Pro: First Class naturalness in a fruity bouquet with strawberry kush and lime.
Cons: –