Name and Format: El Diablo (El PatRón) – Concentrated flavour 20 ml in a 60 ml bottle – received by the manufacturer

Batch: EP81270500
Nico: 0 mg/ml
Declared base: 30 PG / 70 VG
Expiry date: 05-2020
Devices: Geekvape Aegis 100 W + Digiflavor Drop RDA single fused clapton coil 0.8 ohm (Ni80 30 awg x 2 + Ni80 38 awg) with Cotton Bacon V 2.0.
---
El PatRón is a new Dutch brand discovered by our team at Vapitaly 2018 and the tastings we made during the Veronese kermesse convinced us to talk to you without delay of their six creations: Plata, Plomo, Puta, El Diablo, Traquilo and Explosivos. Sometimes behind very unknown and unrivaled brands there are very pleasant surprises. If you happen to be under fire, try them and give them a chance, they might surprise you…
Today's will be the second of El Patron's reviews; after told you about Explosivos, today it is the turn of El Diablo, officially described as follows:
Straight from the underworld, this devilish mix has long remained a secret. Exotic aromas such as mangosteen & lychee, mixed with daring flavours like anise & eucalyptus make El Diablo a truly extraordinary taste experience.
The product is inside a 60ml unicorn bottle, filled with the now canonical 20 ml of concentrated aroma to which will be added another 40 ml of vegetable glycerine with or without nicotine. The final e-liquid composition will be approximately 70/30 VG/PG. Very interesting and very valuable are the info on the composition: in addition to the canonical propylene glycol, are named names of some molecules used. Perfect for the curious who want to deepen the chemical knowledge on e-liquids.
And what about the packaging of the product! A cardboard box made to represent the cell (with bars) where El Patrón is held. On the back, behind bars, we can also glimpse the face of the feared gangster. Inside the cell, ops of the box, there's the aroma bottle with a colored satin label (every taste has its own color), clean and effective. All in a typically cartoon setting. Compliments!
The first thought that comes to mind opening the bottle for the usual smell test is: attractive and exotic. The perfume I perceive is not easily identifiable, because it does not show a clearly dominant flavour, nor an univocal aromatic stamp. It stands out perhaps, among the various perceptions, a hint of red fruits, flanked by a sort of balsamic nuance and a slightly cool background. I find difficult to identify notes of typically exotic aromas, yet it is evident that the set of the three perceived elements, generates itself a purely summery and exotic effect. A little shiver, however, attacks me when my brain elaborates that to the smell El Diablo denotes some assonances with the most famous "Red e-liquid" on the planet. Did you all understand it?
Only the vape test will solve this Hamletic doubt …
I prepared the excellent and inexpensive, even if not so new atom, Drop RDA by Digiflavor (click on the image above for more info) in single coil, for a typical flavor vape.
The puff immediately appears slightly cool and above all far from the hypothesis emerged during the smell test. The fears of a strong resemblance to the most famous e-liquid of a well-known English brand, are dissipated from the moment in which I begin to perceive a complex, balanced and never too much loaded form an aromatic point of view.
A pleasant interweaving of vague notes of raspberry with delicate exotic veils immediately captures my taste buds; a vortex of changing sensations, among which I can perceive the subtle delicacy of the lychee, with its infinitesimal acidulous tips that alternate with a velvety and sugary sensation.
A fresh and balsamic frame envelops the whole exotic bouquet and helps to define an aromatic outline that, in the heart of the puff, is more sinuous and soft than ever. El Diablo is a succession of aromatic nuances, changing perceptions, sometimes sour and penetrating and then immediately sweet and persuasive.
It is like the red fire of the sunset that fades into its most varied and warm declensions.
Despite its name, however, which evokes more easily warm and dark scenes, El Diablo is a solemn hymn to freshness and summer. A complex and sophisticated recipe to which to deliver your senses; abandoning the pleasure of a tasting that will alleviate our papillae "quenching them" in the torrid summer days.
The voluptuous touch of anise that closes the puff is a fine shot of foil, aimed at embellishing the "diabolic" mix by El PatRón. The anise guarantees a worthy aromatic persistence to El Diablo and places the signature on a recipe that is really well thought out and just as well done.
—
Suggested dilution: about 33% = add 40 ml of vegetable glycerine inside the bottle containing the aroma.
Steeping time: Immediately ready.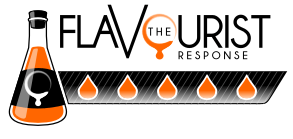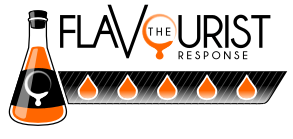 Pro: New and delicious aromatic combinations for a refined and overwhelming summer recipe.

Cons: –