Name and Format: English Blend (Blendfeel) – Concentrated flavour 10 ml – received by the manufacturer

Batch: 18441242100001
Nico: 4 mg/ml
Declared Base: 50 PG / 50 VG
Expiry date: 02-04-2020
Devices: Smoant Charon 218W + ExVape Expromizer RTA V3 Fire single coil 0.95 ohm (Ni 80 28AWG 0,32mm) with Cotton Bacon Prime.
---
The Blendfeel sailing ship crossing over the ocean lands today in Great Britain to discover one of the most classic and well known pipe blends in the world of tobacco, the English Blend.
What is an English Blend? As a consequence of the Tobacco Purity Laws which were in force in the UK until 1986 and which forbade the use of aromatic additives in tobacco products, for English blend it was intended and generally also today, a mixture of tobaccos without addition of external flavoring agents. So while all over the world many companies were producing tobacco (pipe) flavored with vanilla, rum, cherries and so on, in the United Kingdom the tobacco companies began to create a pipe blend using tobaccos able to provide the highest possible aromatic contribution, as for example the Latakia tobacco and the Perique which were added in more or less accentuated percentages to the traditional Virginia and Oriental. These historical facts led to the definition of English Blend as a mixture of pipe tobacco containing Virginia, Oriental, Latakia and Perique tobacco.
We remind you that the "Aroma di tabacco" line has a total of twenty-four flavors in amber glass bottles containing 10 ml of pure tobacco extract in propylene glycol. Rich with information are vintage labels that recall old parchments and yellowed maps. Blendfeel as always proves exemplary in providing the buyer with 360 degrees clarity on what he is buying. Example to follow.
Blendfeel describes us the English Blend in this way:
Un'equilibrata miscela ricca di tradizioni e sapori, in cui i tabacchi orientali e Virginia dominano la scena, sostenuti dalla fumosità del Latakia e una leggera nota di coda di Perique.

A balanced blend rich in traditions and flavors, in which oriental tobaccos and Virginia dominate the scene, supported by the smokiness of Latakia and a slight Perique tail note.
On the smell, English Blend shows in the foreground, in a straw-like frame, sweet-sour notes of Virginia, to which are added delicate spicy nuances of Oriental tobacco. The Blend appears light and delicate with a hint of fruity finishes that seem to soften the whole bouquet.
On the other hand, the darkest perceptions of Latakia, which should be present in this blend as in any respectable English Blend, are almost entirely lacking.
It will be the vape test to tell me more about the completeness and the goodness of this aroma.
Also for today's vape test, I decided to rely on the Expromizer V3 Fire on which I realized a 1.0 ohm coil  in Nickel Chrome.
The first sensation I get when I start to vape English Blend is that it is a very balanced mix of tobacco to be considered as a perfect all day tobacco vape. It has a good aromatic complexity and nuances that are able to be well received by the most disparate palates. I think I can embrace all or almost all the tastes of vaper accustomed to vaping extracted tobacco.
In inspiration, a hayful and vaguely sweet Virginia is well rounded by light spicy nuances of Oriental tobacco in a combination of medium intensity. In the central phase of the puff, however, the bouquet acquires fullness and vigor as soon as calibrated smoky hints of tobacco Latakia emerge from the rear going to enrich the mixture.
A little careful vaping might suggest a simple and banal mix, but it is not true. Just its innate ability to be appreciated without ever getting tired for a whole day of vape, it makes me understand how much skill the manufacturer has put to achieve a balance between its components, which was able to show the peculiarities of all tobacco used without blurring any.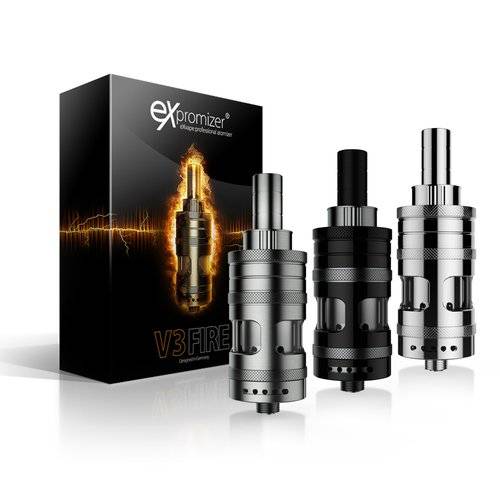 Try it yourself and you will find that if you give English Blend a more tasting vaping, maybe on your sofa after dinner, you will be able to perceive with little surprise all the nuances of this extract.
You will not even miss the sweet-fruity but certainly not labile veils of the Perique that complete the wide aromatic aroma spectrum.
The Latakia faces within this blend with a bit of fear, while the aromatic facets of the other tobaccos alternate during the puff, teasing the palate with accents that vary from sweet to peppery. The Latakia despite its powerful features in this case is "only" to support the light tobaccos of the mix.
English Blend is pleasant, tireless and well structured even if my personal taste would have appreciated a greater intensity and consequently more space by the footprint of latakia. But that's another story, another aroma, another blend… And I'll talk about it soon…
—
Suggested dilution: 8-12%
Steeping time: ready to vape, suggested 10/15 gg
Pro: A very balanced and aromatic all day with a hint of character.
Cons: Latakia lovers will notice their favorite tobacco a bit in the background.