Name e Format: Flake Brebbia(Officine svapo) – Aroma concentrato 10 ml – ricevuto dal produttore

Batch:  n.a
Nico: 4 mg/ml
Declared base: 50 PG / 50 VG
Expiry date: n.a
Devices: Tesla stealth 40w  +  ByKa v7 single coil 0.95 ohm (Kanthal A1 27 AWG 0,35mm) and Cotton Bacon Prime.
---
Let's go back to talk about organic tobaccos, a branch of liquids that has gradually acquired great importance and where more and more producers try to emerge from their group with their creations. Italy is the country where this type of aromas are the most and that is precisely why our territory is populated by great producers is an example of Office Svapo. The Milanese guys have created a solid link with Brebbia, another Italian excellence in the tobacco market and famous for the news for its pipes, from their collaboration have resulted in several very important revisitations. The most famous and greatest successes of Brebbia in the matter of tobaccos have been transposed and converted into eliquid allowing us vapers to delight with the famous "slow smoke".
Today we want to talk about the Flake born from Brebbia and arrived to us thanks to Officine svapo. For those who were not very practical with the terms used in the world of the pipe the name comes from a different processing of tobacco in fact for flake tobacco means a mixture of tobaccos whose leaves, before being chopped, have undergone a pressure for periods that can vary from a few hours to a few days. All this with forced steam intrusion. This tobacco processing tends to offer smoother smokes.
The bottle in which this aroma is presented is very well taken care of, on the cream colored label we find a pipe stylized and the names of the producers, equipped with a convenient drops count that will allow us to make our liquid by adding "nicotinata" to taste , a percentage ranging from 10 to 20 percent, manufacturers recommend for a lower dilution at least 10-12 days instead for the largest dilution will be 5-8 days. At the end of the process the result will be a dark colored liquid tending to the brownish but weakened by more delicate shades that tend to yellow.
The description is absolutely exhaustive and goes to confirm our theories deriving from the colors of the aliquid we find ourselves in front of a Virginia base enriched by smoky and decided Latakia notes. In fact, this is the manufacturer's description:
A Bright Virginia tobacco base blends with the complex and decisive flavor of aged Latakia, embracing the nuances of fine Syrian tobacco.
So let's go to the olfactory test, the Brebbia flake is really crazy to be discovered in fact approaching the bottle a strong predominant fragrance of Latakia, very spicy and peaty, it is recognizable to the nose. As imagined dark tobacco emerges with force imposing itself as a pillar of the aromatic construction, but wandering with our nose and with difficulty we can appreciate the fresh slightly sweet and delicate note of Virginia that acts as a foundation, enriching and rounding the aromatic arrogance making it all much more round and affordable for every type of palate.
So we arrive at the highlight of our review, the proof of vaporization. The first puff in expiration the steam is revealed in a gentle and sweet, very savory and full bodied immediately. The direction in the early stages is marked by a present sweet and marked Viriginia that prepares our palate to receive the most "gruff" guest. The contrast between delicate and rude is at the base of this liquid Virginia activating our palate with its sweet and fresh herbaceous notes can prepare the right ground where it will go to forcefully latakia. In fact, in the central phase of the svapata here the smoky and more raw notes pervade us filling the steam with decisive woody and dry shoots donated by the typical exuberance of Latakia. In the final phase of the puff, like a pinch, it reaches our present palate but not annoying, rather a worthy conclusion for an eliquid endowed with such aromatic force. The clouds of steam are really tasty and everything is contained in a harmonious dance that takes advantage of an excellent contrast of flavors. Wanting to end Virginia here serves as a perfect base, much to make us appreciate the best seasoning tobacco, enriching it with a sweet bouquet, but never overwhelming against Latakia.
We grant Flake Brebbia in moments of complete relaxation a liquid that seems simple but that actually has a high aromatic complexity, but that remains nonetheless incredibly enjoyable with its dry woody notes but that with the times and in the right moments releases a incredible sweet freshness.
Suggested dilution: 20%
Stepping time: ready immediately, Suggested 5/8 days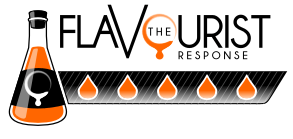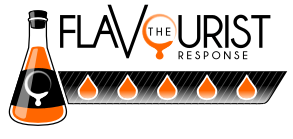 Pro: Perfect conversion of a pipe mix with strong but at the same time delicate tastes.

Cons: –