Name e Format: Ginebra – Mexico & Nuvole line (Dago E-liquids) – concentrated aroma 20 ml – received by the manufacturer

Batch: 006/19
Nico: 0 mg/ml
Declared base: 40 PG / 60 VG
Expiry date: 06/2021
Devices: Geekvape Aegis 100 W + Innokin Ares MTL RtA single coil 0.8 ohm (Kanthal A1 27 AWG) with Native Wicks Platinum Cotton.
---
Today's menu by The Flavourist team offers an interesting dish of the day, a new e-liquid by the Italian brand Dago, which at the debut on our blog has very well figured with Carlota. Always from the "Mexico & Nuvole" line, consisting of three products and officially presented at Vapitaly 2019, we are going to offer you the review of Ginebra, chosen by our team because it seems to have all the credentials to be a satisfying summer e-juice.
In fact, the Ginebra official description leaves no room for doubt:
Gin Lemon aromatizzato da frutta messicana e cetriolo. Un liquido fresco per eccellenza, con un sapore terso e pulito. (Sistema consigliato – Flavour o Cloud non spinto)

Gin-Lemon flavoured with Mexican fruits and cucumber. The freshest of the liquids. Recommended system: Flavour or Cloud (not too hard)
Dago's aromas are sold inside a cardboard box, containing a 60 ml chubby gorilla bottle, filled with 20 ml of propylene glycol aroma. To obtain the liquid in its final composition, it will be necessary to add a base of 40 ml (with if you desire the presence of nicotine). The packaging of this line is exquisite and well-made, made of bright and colorful graphics with exemplary attention to detail. A style worthy of the masters of packaging from US. Congratulations!
SMELL TEST
On the smell examination, Ginebra immediately reveals a certain aromatic complexity and the feeling of being in front of a new creation, and why not perhaps even rather intriguing. Stands with a certain arrogance a realistic cucumber scent, set inside a lemon frame. From the rear emerges, after some pressure on the bottle, a lovely tropical background with rather sweet aromatic tones. I am not in front of a common liquid and I am delighted with it. Thin spicy veins seem to cross the entire Ginebra aromatic system and the bouquet stands out because it appears rich and articulated. I love running into recipes that fearlessly show the desire of its creators to experiment and make something new, something different.
I am therefore looking for confirmation from the vape test, for which I decided to use the Innokin Ares MTL RTA an atomizer designed by the famous youtuber Phil Busardo. The Ares since its first appearances, over a year and a half ago, is always a little "pushed" atomizer at the media level, maybe even quite snubbed … In reality I believe it is one of the best low cost RTAs for  MTL vape and/or restricted flavor chasing above all because it has a ductility that has few rivals in the sector.
VAPE TEST
It is enough the first puff of Ginebra to project myself virtually in the shade of the palm branches of my favorite summer chiringuito, while caressed by a light sea breeze, I imagine myself to sip a tasty perfumed and refreshing cocktail.
A delicate but persistent cucumber flavor makes space during inspiration, flanked by a fresh note of mint whose intensity has been calibrated to perfection. As I noticed in the smell test, the cucumber shows an enviable naturalness, and paired with the slight mentholated breath it creates a perfect union. After the first puffs useful to appreciate the tasty and refined pair cucumber-mint, the palate begins to "grab" the fruity parts of the bouquet, intentionally less pronounced from an aromatic point of view, but still easily receivable, especially by a vaper used to vape by tasting the flavors slowly, with an almost sly way.
Slight insertions of lime support cucumber and mint in the heart of puff, the mix acquires more energy and together with a touch of ginger, the tones of the bouquet become even more vivid and fresh. Cucumber, mint, lime and ginger raise my sensory experience and dictate the typical rhythms of a summer long drink and more than ever thirst quenching. An ideal intersection between a Gin lemon and a Moscow mule, without letting unpleasant alcoholic tips contaminate a drink that on the contrary seems to want to fascinate me with all the beneficial properties of its ingredients.
Ginebra cockatil teases the palate, attracts it, touches it and envelops it with its vivid, spicy and penetrating nuances. Frolics with the papillae, caressing them with all the ingredients of the cocktail, to conquer them completely with a sensual and sweet tropical kiss, thanks to the impertinent sweetness of the guava fruit.
The exotic fruits at the end of the puff, are the pink apostrophe of this new lovable recipe, always composed and extremely refined. A cocktail not to be missed and to taste in absolute relaxation during the summer holidays, in long vape sessions from afternoon until late in the evening.
—
Suggested dilution: 33%
Steeping time: 1-2 days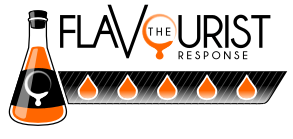 Pro: A summer fruity that is never forgotten, unprecedented, courageous and refined.

Cons: –