Name and Format: Hell's Key (Blendfeel) – concentrated flavour 10 ml – received by the manufacturer

Batch: 18441240100001
Nico: 4 mg/ml
Declared base: 50 PG / 50VG
Expiry date: 05-15-2020
Devices: Innokin Proton 235W + ExVape Expromizer RTA V3 Fire single coil 0.9 ohm (Kanthal A1 27 AWG 0,36mm) with Cotton Bacon Prime.
---
Recently, our blog had the pleasure and the privilege to review the Kentucky Reserve flavor by Blendfeel's new "Aroma di tabacco" line. A blend of natural tobacco based on Kentucky tobacco; one of the best ever tried for this variety of tobacco.
Today we will try to discover with you the secrets of another aroma of this line, an aroma that should have many points of contact with the Kentucky Reserve mentioned earlier.
We remind you that the "Aroma di tabacco" line counts overall nineteen aromas supplied in amber glass bottles containing 10 ml of glycolic flavor. Rich with information are the pleasant vintage labels that recall old yellowed parchments. Blendfeel as always proves exemplary in providing the buyer with 360 degrees clarity on what he is buying. Example to follow.
The crossing into the sea of Blendfeel tobacco, today leads us dreamily on the river Acheron. Carried to the underworld, it is there that Blendfeel projects us, in front of its door, and we have our Hell's Key:
Pensate di essere abbastanza forti da poter accettare ogni tipo di sfida? Questa volta il diavolo si presenta sotto forma di Kentucky toscano forgiato con le fiamme dell'inferno dantesco. "Vuolsi così colà dove si puote ciò che si vuole, e più non dimandare…".

Do you think you are strong enough to accept any kind of challenge? This time the devil comes in the form of Tuscan Kentucky forged with the flames of Dante's hell. "This deed has so been willed where One can do Whatever He wills, and ask no more questions…".
On the smell Hell's Key does not betray the expectations and immediately releases an intense and gloomy smell, which really seems to have just get out of the flames of hell. Sniffing directly from the aroma bottle, the smoky note is too strong, more pronounced than the already consistent smoke found in the Kentucky Reserve. A smoky nuance that fades when we move to smell the bottle of our diluted liquid, which presents (as for Kentucky Reserve) a vegetable scent of "raw" tobacco and dark notes of treated leather.
Are you ready to enter this infernal circle?
Just to be able to compare Hell's Key with its relative Kentucky Reserve, I decided to keep the same configuration of the previous review, an Expromizer V3 Fire with a 0.9 ohm coil of Kanthal 27 gauge.
The similarities with the Kentucky Reserve flavor are too evident right from the first puff, at first sight … And in fact at a first vape, confusing the two flavors finding them almost identical is very easy, but The Flavourist wants to see clearly and has decided to deepen. Until the last puff…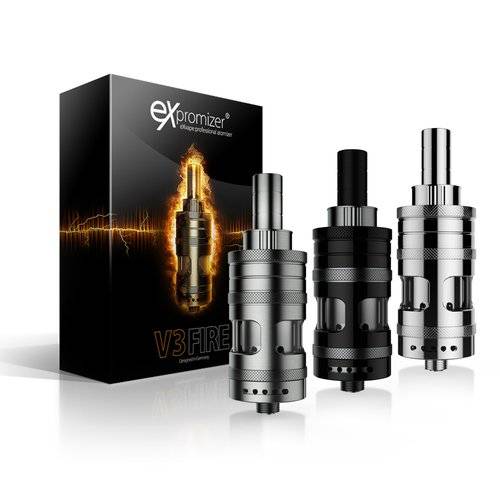 The smoky notes are the first to emerge during inspiration, they are placed at the center of the scene with great arrogance but do not prevent the perception of sweetish vegetable nuances that alternate with a woody and light bitter background. The tones are rough but the palate does not suffer, rather it is tickled by the elegance with which Blendfeel manages to express a similar strength. This is the difference between any extracted tobacco e-liquid and one made with impeccable quality.
When I reach the central part of the puff I realize the substantial difference between Hell's Key and Kentucky Reserve. Although the scents of burnt wood here are more pronounced, the aroma appears rounder than in Kentucky Reserve, perhaps thanks to the more present sweetish vegetable note. The hints of manure that had strongly distinguished the other aroma, appear elusive.
Dark and dark like Dante's Inferno, irresistible and round like its circles. A casual sensation?
I taste Hell's Key with my eyes closed with very slow, incredibly full and deep puffs. At each puff a thin layer of bitter cocoa blends with a slight hint of toasted almonds, almost scorched. The aromatic structure appears unexpectedly rich even if its nuances are not easy to perceive. Everything is so thin and pungent as the penetrating spicy breath that finely teases the palate awaiting the next puff.
The night and the darkness are almost upon us.
Now that you have your key for that world, "You, who are entering this place, lose all hope.", you will not want to leave it…
—
Suggested dilution: 10%
Steeping time: ready to vape, suggested 10/15 gg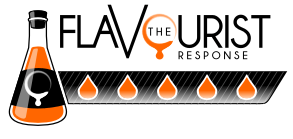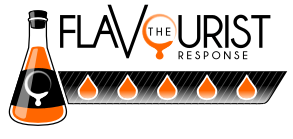 Pro: Blendfeel as Virgilio: it guides you in feeling the thrill of a real Tuscan cigar in a highly vigorous and spectacular e-liquid.
Cons: –