E-liquid review: I Love Taffy – Peach Taffy (Mad Hatter Juice) 60 ml
Batch: MHT18-050516
Nico: 3 mg/ml
Declared base: 70VG – 30PG
Expiry date: 05/2017
Devices: Rx200 + Shingen  spaced dual coil 0,22 ohm (ss316L 26 awg) with japanese organic cotton.
---
Today we review and an American liquid (Los Angeles – California) produced by Mad Hatter Juice. His name is (or seems to be) I Love Taffy. We speak of a particularly skilled in creating brand and packaging of liquids from great appeal and flavor. Try to get a ride on their site and you will understand what I mean.
Do you want to keep up to date on our latest reviews? Go to www.facebook.com/theflavourist and click on the "like" indicated by the yellow arrows in the image below.
The pack of I Love Taffy speaks for itself … and says as much. Through images, tables, requirements on safety (American), color and illustrations. All very cute, perky, inviting. As you can see from the ball 60ml is accompanied by a cardboard box "candy". Inside you will find a sticker for fanatical fans of this tasty I Love Taffy. I imbalance. Nice the table "Vaping Fact" that brings back the "all packaged foods nutritional advice" classics.
With a hint of creaminess and the unmistakable taste of ripe peaches, I Love Taffy is a perfect all day vape.I Love Taffy is hand-crafted in Los Angeles California and is specially blended to deliver enticingly sweet, thick clouds while never compromising on flavor. Each I Love Taffy 60mL bottle comes with a one of a kind taffy box to complete the full vaping experience.
But once the security seal removed at the base of the round closing child proof, as you know, begins with the odor test of I Love Taffy by Mad Hatter Juice. Unexpectedly, in the nose, the main audible notes and dominant evoke an apple pie! While it is evident, and tasty, the presence of a well-kept fishing aroma, reveals a recipe classical structure (now known) of apple pie. Strange … but good smell. The mixture includes obviously a light dusting of cinnamon. I'm blown away, I did not expect, but this does nothing but increase my curiosity. I expected … a Taffy.
Between puffs filled and big steam, aromatic load of I Love Taffy, she puts aside all doubt. Finally emerge well constructed notes of caramel … and a fresh, velvety and yummy fishing again the protagonist. No shortage of significant glazes cinnamon perceived in the nose, but … everything seems to harmonize with elegance through a sweet taste of which I advise you to take into account. Assessed whether it can meet your tastes. Just imagine this sweetness is more visible in the dripping, as instill the high quality of the recipe. Otherwise (I intend to try) atom rta could mitigate a lot this aspect. And yet … we are talking about a very special sweetness.
In the pleasant and prolonged aromatic persistence, when the fruity expression continues to seduce us with its taste of ripe peach velvety, lightweight emerge of maltol notes of a weak marshmallow. Everything instill quite aligned with the idea of ​​a candy. But … the expressiveness of that taste reminiscent of apple pie, remains. In particular in aspiratorie phases. This contributes, and I find it very positive, to add variety to taste. Everything is really nice and intuition Mad Hatter Juice gave birth to a recipe that has not succumbed to the temptation to go overboard with excessive notes of caramel that rievocassero the maramella mou. The fruity character – the peach is great – it is so protected and the mix of peach, cinnamon and creamy dolcificazioni gimmicks, will be able to brighten the days of many fans of this genre. Yes, but what kind?
I feel that I Love Taffy is definitely ready to be framed in the category "liquid creamy" but without forgetting the powerful fruity weight … and the quality expressed by the aroma Fishing. Sweet, soft and character. I Love Taffy – Peach Taffy Mad Hatter Juice definitely deserves to be taken into great consideration for the nominations of the Best Of 2016 The Flavourist.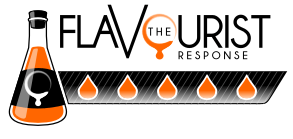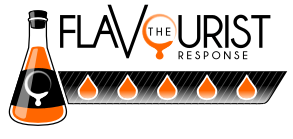 Pro: Jaunty and elegant. An intriguing vape experience that allows us to break the routine.
Cons: Nothing to report.