E-liquid review:  I Scream Tacos – All Weather Vape line (Rope Cut) 60 ml
Batch: n.d.
Nico: 3 mg/ml
Declared base: max VG
Expiry date: n.d.
Devices: Hcigar VT inbox + Maze V2 RDA dual coil 0.28 ohm (Kanthal A1 24 awg 0.5 mm); Lost Vape Therion + NarDA single coil 0.7 ohm (Kanthal A1 26 awg 0.4 mm) with japanese organic cotton.
---
The vaping industry, young, fresh and alluring, changes and renews itself with impressive speed and it lives of fashions and trends, mainly coming from the North American market, which influence for shorter or longer periods vapers' choices. The new trend in the e-liquid production consists in reproducing the taste of ice cream and taco. Acute observers may have noticed that a few weeks ago we already ventured into the review of one of them. For those who may have missed it, here is it.
Canada is on the row today with a "Taco" creamy recipe: I Scream Tacos from All Weather Vape line by Rope Cut.
Do you want to keep up to date on our latest reviews? Go to www.facebook.com/theflavourist and click on the "like" indicated by the yellow arrows in the image below.
The product package includes a cardboard box containing the 60 ml bottle of the e-liquid. The information provided on the package are insufficient for European regulations, but we have extensively discussed it in other articles. Being a Canadian product which currently is not sold in Europe, it is not surprising. If and when they will arrive in the Old Continent, there's no doubt that the Canadian friends will adapt with scrupulousness their products to our market.
Particularly succesful is the play of words used by Rope Cut to give the name to its creation: I Scream Tacos has the same pronunciation of Icecream Tacos.
A Big scoop of Vanilla ice cream stuffed into a freshly made waffle taco topped with a perfect amount of straberry coulis.
The product created by Rope Cut presents hitself with this ambitious description, and it reises the desire to try the e-liquid just by reading it.
What is immediately perceived on the nose is the distinct softness of a vanilla cream, that can remind the features of an ice cream, but it would not have been noticed without reading the description. A more detailed analysis reveals remote but still sufficiently distinguishable caramelized and toasted notes, with a light (sour) strawberry coulis. The overall structure appears very soft and gentle, moderate aromatic. But as Bounty told us in the review of Taco Mang, its worth mentioning that an ice cream with the features of the taco cannot be perceived on the nose with all its facets. Only the vaping test can reveal if it's actually an icecream with taco. Only the ultimate test will confirm the success of the product in conveying what it states.
So let's "bite" this taco!
As I often make in other circumstances, for this review I approach the e-liquid with a double configuration too: a Narda RDA at around 20-25 watts and a Maze V2 bottom feeder with reduced vaporization chamber and wattage between 35 and 65. The result was almost identical with the two systems, the liquid is stable and incredibly unchanged. I've only noticed a greater incisiveness of the strawberry with less power and a more pronounced roundness at higher wattages.
I Scream Tacos confirms from the first puffs to be moderate aromatic but extremely elegant and gentle.
Seduction is immediate and it is a dangerous seduction …
In a perfect blend of flavors, the top notes offer us a delicious vanilla icecream and a slightly caramelized biscuit, wrapped by a perception that well recreates the "taco" feeling. The charm and elegance of these flavors stands out as a sign of a creative capacity of the highest level. The heart of the puff is full, round and very tasty, the sweetness is evident but never intrusive and between the notes of the recipe a sugary surface emerges slightly: Rope Cut call it "strawberry coulis" and ideed … This strawberry note is barely perceptible, almost indistinguishable in the mix, yet present, breaking the gentle rhythm provided by the duo biscuit-vanilla icecream.
It's a thin strip of red icing strawberry, that can be discover after the first few bites of the icecream- filled taco. Do you imagine it?
And to conclude, the marvelous tail notes elegantly introducing an aromatic persistence, that propels us into unexplored aphrodisiacs heavens.
Vaped slowly or compulsive, from the first to the last puff I Scream Tacos always remais extraordinarily fine, nice and dosed in the minutest detail, brilliant in its apparent simplicity. Pleasure to the nth degree.
Rope Cut provides a sublime creation that's not missing anything: productive technique, creative elegance and a generous fluffy guaranteed by the composition in full VG, with measured roundness and sweetness, never cloying. That's pure seduction, almost erotic.
How it is possible, 60 ml is already finished?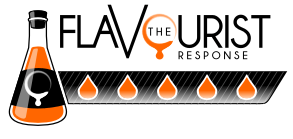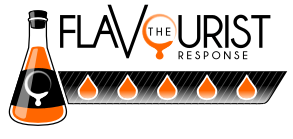 Pro: An e-liquid that seduces from the first to the last drop. What more?
Cons: For a product like this, 60 ml is really not enough…