Name and Format: Irish Black (Blendfeel) – Concentrated flavour 10 ml – received by the manufacturer

Batch: 18166600010001
Nico: 4 mg/ml
Declared Base: 48 PG / 48 VG / 4 H2O
Expiry date: 09-12-2020
Devices: Yihi SX Mini MX Class 75W TC + EXvape Expromizer V3 Fire single coil 1.05 ohm (Ni 80 28AWG 0,32mm) with Cotton Bacon Prime.
---
The Italian company Blendfeel has been awarded at the International Vape E-liquid Award 2018, for its tobacco line "Aroma di tobacco". It is a very wide and constantly evolving line of concentrated aromas, just think that at the time of its first commercialization, just over a year ago, it counted nine concentrated aromas and that today it's composed of twenty-eight products.
So after talking to you about Bodeguita, Byzantium, Kentucky Reserve, Hell's Key, Mata Fina Raw, Tuscan Blend, English Blend, Basma Raw, Burlesque e Balkan Blend, today we will examine one of the most particular aromas of this line, probably the most unpublished that the n.e.t e-liquid market can offer at the moment: we are going to talk about Irish Black.
But we should move one step at a time and before starting, We remind you that the "Aroma di tabacco" line has a total of twenty-eight flavors in amber glass bottles containing 10 ml of pure tobacco extract in propylene glycol. Rich with information are vintage labels that recall old parchments and yellowed maps. Blendfeel as always proves exemplary in providing the buyer with 360 degrees clarity on what he is buying. Example to follow.
Blendfeel describes its Irish Black as follows:
Un bancone di legno, gli avventori, le spine, i boccali. Una corposa birra Stout, ma non una qualunque, la regina delle Stout. La tradizione irlandese cerca il connubio perfetto, e lo trova in uno scurissimo e spietato Latakia. Una combinazione da K.O. Pronti per il primo round?

A wooden counter, the customers, the thorns, the mugs. A full-bodied Stout beer, but not just any, the queen of the Stouts. The Irish tradition seeks the perfect union, and finds it in a very dark and ruthless Latakia. A combination from K.O. Ready for the first round?
SMELL TEST
On the smell, Irish Black anticipates with extreme frankness all we can and we must expect from the vape of this aroma: aromatic power to the umpteenth degree. From the bottle a powerful interweaving of perfumes emerges, the result of the mix between the two ingredients mentioned in the description, namely the Latakia tobacco and the equally unmistakable fragrance of a Guinness beer. Smoked tobacco hints swirl around the strongly toasted fingerprints typical of a stout beer, making me think of an aroma with a deep, dark and bitter taste. If hell can be imagined as a gloomy and scorching place, the smells that Irish Black releases can be considered its antechamber. I would not be wrong, indeed I am sure not, this seems to be the most powerful tobacco e-liquid that has ever been conceived.
The die is drawn, to the atomizer the arduous sentence…
For today's vape test, I decided to rely on my faithful EXvape Expromizer V3 Fire, combined for the occasion with the ever green SX Mini MX Class, with which in my opinion the Expromizer goes perfectly.
VAPE TEST
As soon as I give the first puff of Irish Black to the palate, I immediately realize that I am faced with such a powerful blend that to call it a niche aroma in the already narrow niche of tobacco products, is rather reductive. The door of the underworld opens up with unprecedented violence and suffocating scents of burning coals anticipate the firepower of this aroma. The atmosphere, in the top notes, is dramatically dark and terribly smoky, the sweet nuances of latakia tobacco are reduced to a minimum (even more if, as in my case, the e-liquid is vaped on systems that enhance a "dry" vaporization), the tobacco wave is lashing, a sea of ash sprinkles the taste buds.
We must be psychologically ready to face the darkness, because "This arrogance is not new" …
Irish Black smells black and tastes like black, Irish Black is as black as night, black as a Guinness…
And yes, because when the fumes of burnt wood spread with fullness and intensity in my jaws, my perceptions turn to shady shades of a strong roasted coffee, which arrogantly overlook the scene, amplifying the tones already in itself dramatic. A bitter background insinuates itself with determination between the (few) spaces left free by the smoky and toasted stamps; I perceive in this bitter the aromatic peculiarities of a real licorice stick, I recognize all the components that make up the taste of the toasted malt of the queen of Stout beers.
Irish Black is the triumph of the perfect binomial. Two very close-knit co-protagonists, they understand each other perfectly and divide the scene perfectly in half, with great naturalness. For everyone a wide range of action, but always able to alternate with each other with great spontaneity. Not a mere fusion of aromas, but rather an intersection between them; the result is an aromatic bouquet, whose balance between Latakia tobacco and Guinness beer can only be defined as optimal.
And even though in Latakia tobacco, perhaps its spicy cues are missing, perhaps slightly obscured by the strongly toasted timbre of the beer, we cannot but be caught and fascinated by this overflowing vortex of strong flavors.
The curtain falls on the day, now governs the black cloak of the night, everything is accomplished …
—
Suggested dilution: 5-10%
Steeping time: ready to vape, suggested 10/15 gg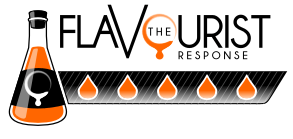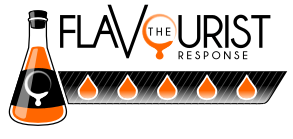 Pro: A strong tobacco unpublished by the unprecedented aromatic power. Aroma for short and intense moments of tasting.

Cons: As widely predictable it is not a coil friendly aroma.