Name and Format: Kentucky Reserve (Blendfeel) – concentrated flavour 10 ml – received by the manufacturer

Batch: 18441235100001
Nico: 4 mg/ml
Declared base: 50 PG / 50VG
Expiry date: 05-15-2020
Devices: Innokin Proton 235W + ExVape Expromizer RTA V3 Fire single coil 0.9 ohm (Kanthal A1 27 AWG 0,36mm) with Cotton Bacon Prime.
---
Do not accuse us to prefer on our blog e-liquid reviews of natural tobacco extracts; It's all true, we already know!
Although in fact in these years of activity, respecting the hierarchies of the vaping world, we have analyzed many more creamy e-liquids than tobacco ones, our predilection for the so-called N.E.T. is undoubtedly, and today we will delight you (hopefully) yet with another tobacco creation signed by the Italian brand Blendfeel.
During the Vapitaly 2018 the Lombard manufacturer presented its new line of concentrated pure tobacco aromas, a line that our team promptly started to test. If you haven't read them, we advise you to take a look at our reviews of Bodeguita and Byzantium, absolutely two very special and very unusual tobacco blends.
Overall, at the time of writing, the aromas of this line are nineteen supplied in amber glass bottles containing 10 ml of glycolic flavor. Rich with information are the pleasant vintage labels that recall old yellowed parchments. Blendfeel as always proves exemplary in providing the buyer with 360 degrees clarity on what he is buying. Example to follow.
Our virtual journey through this tobacco ocean continues today, making us land on shores that are very dear to the Italian vapers, the shores of Kentucky tobacco, the absolute protagonist of the Kentucky Reserve aroma:
Le tre più pregiate varietà di Kentucky nostrano si radunano e combattono un'appassionante sfida senza vincitori né vinti. La vittoria appartiene indubbiamente a chi vorrà assaporare questo raro e spietato scontro tra Titani del tabacco.

The three most fine varieties of Italian Kentucky meet and fight an exciting challenge without winners or losers. The victory undoubtedly belongs to those who want to savor this rare and ruthless clash between Tobacco Titans.
A blend of Kentucky tobacco only, a blend to vaper lovers of strong tastes, it is right to anticipate it immediately. It can not be otherwise because we are in the presence of a tobacco fire cured, the only tobacco from which a Tuscan cigar born.
The Kentucky Reserve smell does not contradict and shows all the main characteristics of a Kentucky tobacco extract. Strong and determinate, a hint of "raw" tobacco wrapped in a smoky and cloudy frame. Dark notes of treated leather, as if it had been passed on a burning brazier releasing an intense and persistent smoke. Do you understand what awaits us?
I decided to test Kentucky Reserve on the Expromizer V3 Fire, I want to go without fail, an atomizer with which it is impossible to make mistakes, an absolute guarantee for any kind of tobacco extracted.
At the vape this blend of three varieties of Italian Kentucky does not surprise me, it is "just" an amazing confirmation of what I expected after the smell test and especially from a company like Blendfeel. Since the first puff, Kentucky Reserve holds me in a vice with its rough and gruff tones. Sensations that make me immediately think at the aromatic characteristics of some of the strongest and most prestigious Tuscan cigars, except of course the combustion. I think for example to an Extravecchio, or to Antico Toscano or better yet to Il Moro, Rocky and rambo-style cigars!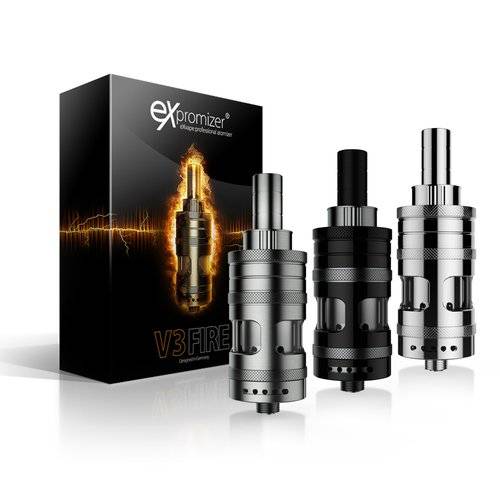 Can you love a tobacco with these qualities? Of course, but you can also hate it, a matter of taste, but the mastery and the quality with which the blend was built is irrefutable.
In inspiration, Kentucky Reserve presents itself on a rather dry and woody base; a strong and intense taste certainly not for an all day vape. It is not a liquid created to accompany the vaper in its daily life, rather it is the vaper that must be put at the service of tobacco, in particular in brief moments of the day to savor its vigor.
Rough oak wood essences blend with a slight smoke, accentuated by toasted hints and bitter cocoa.
In the heart of the puff the aroma acquires body and inside the aromatic score penetrates an unmistakable smell of manure, slightly "softened" by typical tanning notes.
In general with Kentucky Reserve it is always the woody-bitter feeling that best who summarizes all the stages of its vape. Even the almost imperceptible peppery nuances that distinguish the expiration phase (especially if nasal) contribute, together with an adequate level of acidity, to enhance this sensation.
After seeing and testing Bodeguita and Byzantium, today the Blendfeel menu has given us this aroma Kentucky Reserve, diametrically opposed to the first two but equally stimulating and fascinating.
A no-frills tobacco who wants and expresses all his strength from the first to the last e-liquid milliliter. A sense of rustic and genuine able to capture and "stun" the palate of its admirers, enveloping them in a vehement and unforgettable embrace.
On the other hand is it not what you ask a true Italian Kentucky?
—
Suggested dilution: 10%
Steeping time: ready to vape, suggested 10/15 gg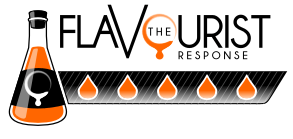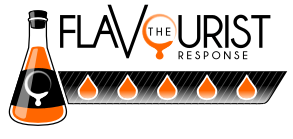 Pro: The perfect blend for those looking for a dry, intense and strongly masculine tobacco experience.
Cons: –