Name and Format: Kentucky Tennessee – Single tobacco line (Tabacchificio 3.0) – Concentrated flavour 20 ml – received by the manufacturer

Batch: 05-01/20
Nico: 3 mg/ml
Used Base: 50 PG / 47 VG / 3 H2O
Expiry date: 01/2022
Devices: Innokin Ares 2 24 mm RTA single coil 0.95 ohm (Kanthal A1 28 AWG) + Kizoku Limit RTA single coil 1.0 ohm (Kanthal A1 28 AWG) with Cotton Bacon Prime.
---
I have been vaping for ten years now and I learned as I'm a good consumer of tobacco e-liquids that Kentucky is, almost certainly together with Virginia and Latakia, the most used tobacco in vaping. In Italy above all, the Kentucky extracts perhaps also for historical and cultural reasons (in our country there are the Tuscans cigars, well known all over the world), have become, especially in recent years, a real cult for the vast majority of lovers of extracted tobaccos. All the main Italian real tobacco extracts manufacturers have their own pure Kentucky in their catalog and in many cases even blends of two or more Kentucky varieties; the offer is certainly high precisely because the demand from vapers is high for this fire-cured tobacco so masculine and with undoubted analogue qualities.
In almost six years of activity, The Flavourist had the opportunity to tell you about many Kentucky e-liquids and today, to continue and enrich this appreciated type of tobacco, I will tell you about the Kentucky signed Tabacchificio 3.0, Kentucky Tennessee.
Before starting, I remember that Tabacchificio 3.0 products are marketed in the format of concentrated flavors in 20 ml glass bottles and must be diluted between 10% and 20%, for a final composition as close as possible to VPG 50/50. The manufacturer informed me that they do not require maturation, they are immediately vapable even if a few steeping days are always advisable.
The manufacturer gives us this description of Kentucky Tennessee:
Estratto di Kentucky coltivato nell'omonimo stato. Le foglie sono sottoposte al trattamento fire cured nel quale viene utilizzato legno di noce bianco, quercia e acero, che conferiscono alle foglie sentori davvero unici.

Kentucky extract grown in the homonymous state. The leaves are subjected to the fire cured treatment in which white walnut, oak and maple wood are used, which give the leaves truly unique scents.
SMELL TEST
Wild and strong like a heavyweight boxer with strong offensive characteristics. Who remembers Mike Tyson? Well, this Kentucky Tennessee by Tabacchificio 3.0 smells like a Mike Tyson who attacks my nostrils from the first gong, putting them to the test and inexorably forcing them to the corner. Dark, strong and overbearing, with a smoky note that combines with the classic hints of "raw" tobacco and treated leather. Kentucky Tennessee is asphyxiating.
A warning for you: around the net, between facebook groups and youtube channels, you will find self-styled influencers who will charm you with their irrefutable theories on how to best vape a Kentucky fire cured, thanks to the fundamental use of a "definitive" and strictly high end atomizer. I have been hearing about "definitive" atomizers since 2012, you can draw the appropriate conclusions. For this review I chose two simple and low cost atomizers: Ares 2  by Innokin and Limit by Kizoku.
VAPE TEST
In vaping the assonances of Kentucky Tennessee with some of the strongest Tuscans cigars are quite evident and, if we exclude the combustion effect, it is not difficult to imagine being struggling with a sort of liquid version of an Antico Toscano or even of Il Moro. Dry and woody in inspiration, with bitter nuances that highlight all the frankness of this extract with decidedly gruff but at the same time genuine tones.
The vape of Kentucky Tennesse, which the manufacturer reminds us of coming from the fire cured treatment made with white walnut, oak and maple woods, is staged in a dramatic way in the heart of the puff, helping to reinforce the dark tones of the e-juice; it seems to be in the immediate vicinity of a medieval forge where a muscular farrier is intent on striking the hot iron. The fiery furnace releases an intertwining of strong and penetrating smells, and among these I perceive evident tanning notes which, due to the proximity of the fire and the high temperatures, release an incisive smell of barbecue. The atmosphere is hot, I imagine myself in the sixth circle of Dante's hell where the punishment for heretics is a sepulcher enveloped in flames, even if the scents of "roasted" leather seem in a certain sense to sweeten the puff making it a bit more round.
This similar sweet note, but please do not mistake it for a "lovable" tobacco, tends to be more accentuated on the Ares 2 atomizer, which is predictable because it is an atom equipped with a wide and rounded bell although quite low; on the Limit otherwise the Kentucky Tennessee takes on more virile connotations, emphasizing the woody and smoky component, while maintaining a rather balanced structure overall. Vigorous, rude but not demonic.
At the tail, the bouquet releases a powerful earthy-manure trail that blends perfectly with its woody and smoky base. I have tried many of Kentucky extracts and the Tennessee by Tabacchificio 3.0 is for fullness, intensity and vigor, among the best ever in interpreting the deeply dark and gruff tones of a "stinky" Tuscan cigars, of those that remain in the memory, forever.
—
Suggested dilution: 15-20%
Steeping time: ready to vape, recommended 5-7 days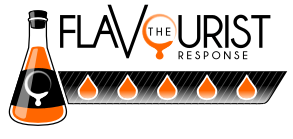 Pro: One of the best three pure Kentucky tobacco ever vaped. Need to add more?
Cons: –