Name and Format: La Vie En Douce (Blendfeel) – Concentrated flavour 10 ml – received by the manufacturer

Batch:19441263100001
Nico: 4 mg/ml
Declared Base: 48 PG / 48 VG / 4 H2O
Expiry date: 01-21-2021
Devices: Yihi SX Mini MX Class 75W TC + Ambition Mods Gate RTA single coil 1.05 ohm (Ni 80 28AWG 0,32mm) with Cotton Bacon Prime.
---
The Italian company Blendfeel has been awarded at the International Vape E-liquid Award 2018, for its tobacco line "Aroma di tobacco", a line that currently boasts as many as 39 tobacco extracts. If only I think that, these days a year ago, the organic concentrates of the line were only nine, I realize how much more difficult it is to be able to keep up with the speed of the italian company in proposing its numerous innovations to the vape public.
Among the many products of this line that we reviewed during 2018, we cite on all Kentucky Reserve, awarded as "Best Italian Single Tobacco E-juice", but we can assure you that there are many others of undoubted quality, on which it would be worth the think to stop. If you lost one or more reviews by Blendfeel, take a look here on the manufacturer's page.
Today I will review for you the aroma La Vie En Douce which, according to the official description given to us by Blendfeel (we will read it shortly), promises to be another creation undoubtedly "alternative".
But we should move one step at a time and before starting, We remind you that the "Aroma di tabacco" line has a total of twenty-eight flavors in amber glass bottles containing 10 ml of pure tobacco extract in propylene glycol. Rich with information are vintage labels that recall old parchments and yellowed maps. Blendfeel as always proves exemplary in providing the buyer with 360 degrees clarity on what he is buying. Example to follow.
Blendfeel describes its aroma La Vie En Douce:
La vie en douce è l'esagerazione, è l' Anita Ekberg di felliniana memoria che viola le acque della fontana di Trevi. Due varietà di Latakia si fanno largo tra le avvolgenti sonorità orientali di Basma e Katerini, lasciano spazio ad un assolo francese di burro dolce e infine chiudono il concerto con un delicato tocco di scorza di limone di Sicilia. Tuffatevi in questa melodia di sapori.

La vie en douce is the exaggeration, it is the Anita Ekberg of Fellini's memory that violates the waters of the Trevi fountain. Two varieties of Latakia make their way through the enveloping oriental sounds of Basma and Katerini, leaving room for a French sweet butter solo and finally closing the concert with a delicate touch of Sicilian lemon peel. Plunge into this melody of flavors.
SMELL TEST
The smell test immediately reveals very special aromatic sensations. An intriguing mix of penetrating citrus aromas, creamy roundness and smoky scents, penetrates my nostrils with an almost multicolored and psychedelic effect. The olfactory sensation is that of being in front of different elements at the antipodes that attract each other to blend harmoniously. And so I let myself be stunned by real aromatic hallucinations, I let myself go numb with new and turbulent atmospheres … waiting for the vape test.
For the vaporization test I choose the recent Gate RTA of Ambition Mods, an amazing atomizer for quality/price ratio, which seems to have agreed all the most famous experts in the sector.
VAPE TEST
In vaping the first puff is not always illuminating, but often it is fundamental to provide a clear and precise aromatic address to the taste buds of the vaper; a decisive input that can also create a "condition" for the puffs that will follow. In truth, there is no a clear rule: an e- liquid can be discovered and stripped from the first puff, or the first puffs can only create a timid aromatic preamble, a sort of preview of what it will be and will slowly appear on the palate of the vaper.
La Vie En Douce is not a liquid with a disruptive force and therefore does not impact with violence on the palate of the vaper, but has the cunning to prefigure a sophisticated and daring aromatic scene at the same time. Thin and bitter citrus nuances show themselves during inspiration, opening the dances to an amiable, complex and incredibly full aromatic scene.
A discreet but evident smoky blanket appears after a few moments in front of the penetrating notes of lemon; the puff fills, the aromatic structure intensifies and, while the increasingly evident tones of the Latakia make space between the fruity insertions of the lemon, I realize that the score has become more shady but also sweeter and cleaner. The Latakia does not get the upper hand in the tobacco blend, because a vigorous Basma and a sweet Greek Katerini smooth the most accentuated edges.
There seems to be everything and the opposite of everything within La Vie en Douce.
And then there's the butter…
When the tobacco frame, made of delicately spicy sensations and more powerful smoky notes, is perfectly delineated, La Vie En Douce lets emerge in the heart of the vape, slowly dragging towards the notes of the tail, a soft and enveloping note of butter, and with it again the perceptions of the lemon peel, weakened during the middle phase of the puff.
La Vie En Douce is thus completed, with an irreverent creaminess in a tobacco blend that is anything but hidden.
If you vape it relatively green, and I recommend it, the tobacco mixture with the latakia in the front line, lies like a thick star dust on a sumptuous, buttery lemon tart. The fatty features of the pastry component intersect with the structured and decisive elements of the tobaccos that, unlike many other "tobacco flavoured", in this case firmly sign the recipe.
With La Vie En Douce, Blendfeel traces new aromatic routes once again, but this time it goes beyond the boundaries of rationality. A visionary director who boldly experiments digging up to the most hidden levels of vaper dreams, to get them to new space-time-sensory dimensions.
Like Nolan with Inception and Interstellar …
—
Suggested dilution: 7-12%
Steeping time: ready to vape, suggested 5/7 days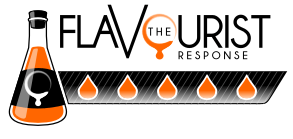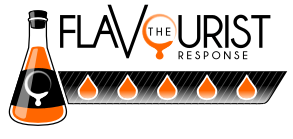 Pro: Whether you are looking for an all day or a slow tasting tobacco, you will find it in this futuristic recipe.
Cons: –