E-liquid review: Matata – Triumph line (Twelve Monkeys Vapor) 30 ml – received by the manufacturer
Declared base: 20 PG / 80 VG
Batch: MAT-209-101016
Nico: 3 mg/ml
Expiry date: 12/17
Devices: Laisimo Snowwolf 200w plus + Recoil RDA dual coil 0.18 ohm (Kanthal A1 24 awg 0.50 mm ) with japanese organic cotton
---
Matata is the second e-juice of the Triumph line by Twelve Monkeys Vapor we're going to review today for the loyal readers of The Flavourist.
The e-liquid bottle in our possession is made of transparent glass with childproof cap and the usual glass dropper-tip with beak. The labels of all Twelve Monkeys are very colourful, bright and eye-catching, perfect for the fashionable vape world. The information on the label range from the usual usage precautions to the product composition: ingredients, composition of the base, nicotine level and expiration date. Important update since the previous review: we found out that the Twelve Monkeys are already marketed in Europe as TPD ready. We had no doubt that this would happen!
Do you want to keep up to date on our latest reviews? Go to www.facebook.com/theflavourist and click on the "like" indicated by the yellow arrows in the image below.
Matata is officially described as follows:
Matata raised Kanzi and knows a thing or two about delicious fruity vapes. Big, bold grape on the inhale, followed by a smooth, ripe apple exhale. This bright and succulent blend will awaken your taste buds all day, every day.
On the smell Matata presents a perfect combination of a pulpy and fragrant grape, which reminds me of a sweet dessert wine, flavoured with delicate but still well present apple notes. It has the typical style of the latest products from Overseas, from the US and Canada above all, specially created with a very aromatic strength, thanks to the use of copious amounts of sugars; all is intended for an exaggerated but very funny vaping indeed. Convincing? Much more: on the nose it looks like a real drug, which can create compulsive addiction. And in a few moments we will find out if it's the same on vaping.
For the vape test I chose my all black combination Recoil + Snowwolf 200w plus, pushing it to a power suitable for a so dense and full-bodied preparation with 80% VG.
The first puff of Matata dazed me, painting a big complacent smile on my face. It dazes me with its aromatic strength and hits the target with an heady fragrance of a grape that ascends to and wraps up nostrils and palate. There can be little doubt that it is precisely strawberry grape (as it is called in Italy), or more correctly the North American table grapes belonging to the species Vitis labrusca. It's stirring and addictive, its characteristic "foxy" perfume with floral traits is completely integrated within the recipe and governs the scene without obscuring the second ingredient in the mix, a sweet, red "delicious" apple.
It may seem easy, but it is not. On the contrary, playing with an apple aroma risks falling into a banal and flat result. Twelve Monkeys intelligently exploits the red apple notes, revealing them gently on the exhale and having them persist, quite pronounced, in the post vaping.
The fat and pleasant puff has a fragrance worthy of a sorcery. Matata, like all its brothers birthed from the crazy minds of the Twelve Monkeys herbalists, has a conception and composition intended for cloud chasing lovers. Cheeky and trendy are the watchwords. Here there must be clouds, the liquid needs wattages not lower than 60-70, also to better mix the massive presence of sugar with the bouquet. There's no room for classic and romantic tastings. Matata is absolutely a masterful e-liquid of its kind, Matata is pop, is rhythm in its purest form … and since it's based on an excellent strawberry grapes aroma, let me say that it is a true nectar for cloud chasers!
"Hakuna matata" in Swahili means "don't worry" or "take it easy"; in the same way, I think Matata by Twelve Monkeys says strongly "Do not worry be happy". Happy vaping. And so be it!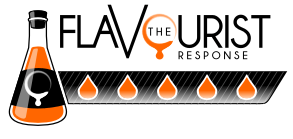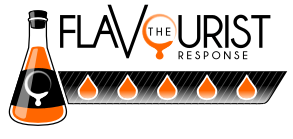 Pro: An amazing e-juice of its kind.
Cons: It may not be appreciated on the long-term by those who don't like this kind of e-liquid.