E-liquid review: Medusa (Illusions Vapor) 10ml received by the manufacturer
Batch: MDU090050317
Nico: 3 mg/ml
Declared base: 80VG – 20PG
Expiry date: 05/2019
Devices: Rx200 + Bellus dual coil 0,42 ohm (Kanthal A1 26 ga) with japanese organic cotton.
---
Illusions Vapor is an highly creative Canadian brand that expresses great quality and passion in developing innovative and unusual recipes. The aromatic associations and the brilliance of the proposed gourmet stimulation do not stop us astonishing. Medusa is the recipe reviewed today and for The Flavourist, as is often the case, it is a privilege to treat certain products … always before others.

Do you want to keep up to date on our latest reviews? Go to www.facebook.com/theflavourist and click on the "like" indicated by the yellow arrows in the image below.
Illusions Vapor tells his creation:
A captivating and indulgent baked pineapple upside down cake with a warm toffee glaze.
For olfactory examination, lust and elegance. The aroma of pineapple stands out as a protagonist wrapped in extreme creaminess and sweetness. Read shades of caramel and etymaldolite. It is unusual to feel an unusual pastry cream.
My choice for this review is on a dripping top-air atom set in singlecoil. The DDP Typhon. I suggest this type of atom for tasting recipes where the world of fruity marries the creamy world. In low-power singlecoil.
There is no doubt that Medusa is inspired by the Greek mythological figure we all know. Glamor, mystery and brutality. It is difficult to find an assonance with the ingredients proposed by Illusions Vapor and myth. Or maybe not!? Will this recipe leave you petrified?
The head note is no doubt the pineapple. A surreal ananas in which all the aromatic characteristics of the fruit in its natural appearance are exalted and pushed to the extreme. It is the desired effect of Illusions Vapor's attentive aromas. Baked pineapple. Caramelized. Extremely exalted sugars and flavor. On the edge, a full-bodied sponge, welcomes this exhilarating sweetness, bound by succulent notes of ethilmaltol and caramel. At every turn, the sensation is to recreate a powerful vortex of fruity taste to which it is inevitable to let go. All this is done with extreme elegance and purity of well-balanced aromatic contents. Intriguing, new and courageous way. Wrapped in a cream from the magical and unusual touch.
Thin accents of acidity enhance the perception of caramelization of pineapple. I perceive the extraordinary combination with a rich and rich confectionery cream. All, as promised in the description, garnished with a precious caramel glaze.

Medusa is a real recipe of high pastry. At vaporization, besides the inviting taste and the pleasant and lasting aromatic persistence, you appreciate the scent of cream. A perfect interpretation of the baked pineapple upside down cake. Cane sugar, ethylmaltol and cream balance perfectly balance the pineapple flavor by giving us a tasty, fruity and explosive recipe. The "inverted" cooking, with the fruit underneath rather than the dough is the characteristic of this cake. The sweet caramel flavor that blends with the freshness of pineapple has been masterly recreated by Illusions Vapor.
Breath after breath, meditating on the aromatic persistence, known mild vanilla nuances that does not surprise me. Strangely, the perceived seems to be exalted during breaks, between vaporization and the other. It is in these moments that I wonder if Medusa can not, at some, appear to be stuccoy at times. Excessive in aroma. Medusa deserves (at present) to appear among season nominations for The Flavorist's Best Of 2017.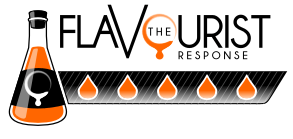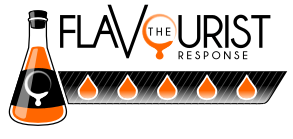 Pro: Brilliant and unusual recipe. Great quality ingredients. Taste full and brave.

Contro: Nothing to report.