Mixture n.1 La Tabaccheria – Review
INTRODUCTION
We are in 2018 and the italian company La Tabaccheria, adds another arrow to the arch of the historic line "Le Miscele Barrique", adding to the well-known English Mixture, Balkan Mixture and American Blend, the aroma Mixture n.1, with the goal of adding a new and complex blend to the line, with refined aromatic scents that recall the zware and halfzware chopped tobaccos. The line, in its purest essence, aims to rediscover and bring to light ancient almost forgotten aromas, combining the most classic notes of tobacco with enveloping shades of oak barriques.
Daughter of the well known motto "shake and vape", the Mixture n.1 also maintains all the organoleptic characteristics of the products by La Tabaccheria, and so within a few minutes of its mixing, you will get a product chemically ready to be vape. Before starting with our review of Mixture n.1, we would like to report the words of the manufacturer about this much sought after, as much appreciated line: "The Blends are real recipes, each with its own soul, where, a slight variation in the percentages of the ingredients used is enough to alter the balance between body and aroma, between sweet and bitter, between dry and sweet.
With the creation of this line, we wanted to open the doors to the great classics of the slow vape world, proceeding over time to the creation of the most modern and elaborate blends. The blends are embellished and enriched with Barrique notes, conferred by precious oak woods, which give an edge toour Blends. Barrique notes not intrusive, which like a musical background will accompany the taste of the blends, the true protagonist of the Aromatic Bouquet."
MIXTURE n.1 – DESCRIPTION
The Flavourist in its transversality could not miss its opinion on this product, and therefore let's start from what are the general lines and the mission of the same. As anticipated, Mixture n.1 is a 10ml concentrated flavour that wants to emulate all the complexities of the finest halfz-ware blends for shredded, as well as the most popular Kentucky-based pipe blends, typical of italian cigars, with strong hints of fire-cured tobacco.
On the manufacturer's official website, Mixture n.1 is described as follows:
Questa miscela è il Blend che realmente mancava all'appello, dove

uno dei nostri "cavalli di battaglia", il sig. Kentucky, dirige un'orchestra di gusto, corpo ed aromi data da una complessa miscela di diversi tabacchi e dalle note barrique.

Una Mixture che saprà mettere tutti d'accordo, anche chi si affaccia ai fire cured per la prima volta, in quanto abbiamo studiato una formula complessa, rotonda e piena di sfaccettature, ma al contempo non invadente e rivolta a tutti gli amanti dei tabacchi dolci, equilibrati o affumicati.

This mixture is the Blend that really lacked the appeal, where one of our "workhorses", Mr. Kentucky, conducts an orchestra of taste, body and aromas given by a complex blend of many tobaccos and barriques nuances. A Mixture that will be able to put everyone in agreement, even those who approach the fire cured for the first time, as we have studied a complex formula, round and full of facets, but at the same time not intrusive and aimed at all lovers of sweet, balanced or smoked tobaccos.
SMELL TEST
Mixture n.1 on the smell it tangibly releases dark hints of leather, certainly due to the presence of one or more qualities of Kentucky tobacco, all seasoned with a slight sweet note, probably resulting from the mix of the same fire cured tobacco with some fermented tobacco, such as an old-fashioned Cavendish. These aromas are structured and very pleasant, dark but at the same time almost floral, clear aromatic tones but also particularly rich in nuances.
On the smell, in fact, I can only find strong similarities with the well known tobacco for cutting such as Black Mc Baren or its blue version, all blends containing Kentucky, Burley, Oriental and Virginia. There is also a reference to that category of rather strong cigars and with a thick fire-cured wrap to give body to the whole structure.
To accompany this interesting olfactory experience, I cannot fail to notice a constant but intriguing woody note, well balanced and never intrusive. Hints of old shrubs and leaves furrowed by time…
VAPE TEST
Devices: Flash e Vapor V4.5 S+ single coil, NiFe48 28 AWG 0.32mm TC, 190°, on Dicodes Dani Mini.
For the review of this complex blend, I trusted on the old but very good FeV V4.5 S+ atomizer with standard tank and 1.2mm single airflow. Despite having tried it on different devices, I find that this one is able to best enhance the aroma object of our review.
From the first puffs, when the tank is still cold, a noticeable and marked top note is perceived, extremely smoky but never too intrusive. Kentucky is the absolute master, with clear references to the classic Kentucky extract by La Tabaccheria, but perhaps with something more. It almost seems that, in addition to the well-known Kentucky extract from the Tobacco Extracts line, there are some other Kentucky tobacco with some notes reminiscent of the more classic and bitter Scandinavian and Dutch. Will there be more than two at this point? What a mess, but maybe it's better this way!
The heart of the vape, on the other hand, is on the one hand almost floral, on the other dry and strongly structured in its essence. The base notes recall that final part of the smell test described above, in which distinctly woody hints immediately refer to an old fireplace in an old Scandinavian baronial house. As the heat increases, this aroma returns with more complex and structured nuances.
I perceive sweet nuances of a good Cavendish, but at the same time I am sure that the whole bouquet goes far beyond my simple perceptions in richness. I think of some other condiment, I imagine a Burley tobacco, or Virginia or even a Maryland tobacco… I let my imagination run wild in the aromatic understanding of this blend that is so deeply intriguing as well as secret.
The top note, charged, bitter and smoky, remains very constant and tangible throughout the entire vape, as does the Barrique note, which makes the blend lovable and more pleasant than ever for an absolutely all day vape. With the heating of the chimney, and thanks also to the constant correctness and surgical management of the heat in TC by Dicodes, this blend gives an aromatic experience that is always rich and never banal.
The manufacturer recommends a dilution between 5 and 15% and I, in order not to be mistaken, I tried it at 8%, 10% and 12%. The 10% diluted aroma is never particularly intrusive on our coils, allowing us to better savor all the rich nuances of the blend, without having to proceed with a new build not before 8-10ml of vaped e-liquid.
MIXTURE n.1 FINAL VERDICT
Mixture n.1 by La Tabaccheria is an ideal link between what was before the electronic cigarette and what began with the spread of this alternative system to traditional smoking. A skillful blend that merges sweet and floral flavors, with dark and woody notes. An aromatic structure that allows us to savor, puff after puff, every subtlest nuance of this blend, so well thought out as to bring together lovers of all kinds of tobaccos, skillfully varying between its different facets and bringing the vaper to an ever-changing vape experience.
—
Suggested dilution: 10%
Steeping time: ready to vape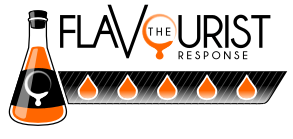 Pro: A rich fire cured blend, well structured and with lovable barrique notes. A treat for lovers of complex blends.

Cons: – 
Name and Format: Mitxture n.1 (La Tabaccheria) – Concentrated flavour 10 ml

Batch: P0418 – 24
Used Base: 50 PG / 50 VG
Expiry date: 06/2020