Name and Format: Morning Glory (Blendfeel) – Concentrated flavour 10 ml – received by the manufacturer

Batch: 19166600040001
Nico: 3 mg/ml
Declared Base: 48 PG / 48 VG / 4 H2O
Expiry date: 05/2021
Devices: Yihi SX Mini MX Class 75W TC + Smoemesto Kayfun Lite 24mm single coil 1.20 ohm (Kanthal A1 29AWG 0,28mm) with Cotton Bacon Prime.
---
Today I find myself close by the rich Blendfeel galleon loaded as always with precious tobacco  extracted aromas, a boon for tobacco vape lovers. I am going to test the qualities of Morning Glory aroma that the manufacturer describes in this way on its official website:
Il mattino ha l'oro in bocca e questo blend tipicamente inglese da "early morning" vuole essere allo stesso tempo aggraziato, carezzevole e sferzante di energia. Un compito non facile, che proponiamo in una mistura di Black Cavendish, Bright Virginia e una qualità alquanto aggressiva di Latakia cipriota per dare un risveglio non troppo brusco, ma deciso.

The early bird catches the worm and this typically early English morning blend wants to be graceful, caressing and energy-beating at the same time. A not easy task, which we propose in a mixture of Black Cavendish, Bright Virginia and a rather aggressive quality of Cypriot Latakia to give a not too abrupt but decided awakening.
But we should move one step at a time and before starting, We remind you that the "Aroma di tabacco" line has a total of twenty-eight flavors in amber glass bottles containing 10 ml of pure tobacco extract in propylene glycol. Rich with information are vintage labels that recall old parchments and yellowed maps. Blendfeel as always proves exemplary in providing the buyer with 360 degrees clarity on what he is buying. Example to follow.
SMELL TEST
The smell analysis of Morning Glory immediately makes me understand that I am in front of a rather masculine tobacco e-juice in which thin smoky hints sprout boldly from a markedly vegetable frame. The olfactory picture does not appear particularly unusual as the plant matrix, easily attributable to Bright Virginia, seems to hold firmly in its hands the scepter of this composition, relegating both the easily perceivable Latakia and the Black Cavendish, undoubtedly more hidden, to the role of subjects. It is only thanks to the perception of sparse puffs of sweetness that I can guess, albeit in the distance the presence of Black Cavendish tobacco.
We said several times in the past, Black Cavendish is notoriously not very prone to emerge with its unmistakable distinctive traits, it is instead perfect for getting married and always blending very nicely with its "traveling companions".
For today's vape test I will rely on the latest creation from a manufacturer that needs no introduction: Smoemesto and its Kayfun Lite 24mm.
VAPE TEST
On vape, the Morning Glory tobacco imprinting, contrary to what was captured by the smell test, is instead very unique and intriguing. Immediately in inspiration an impertinent Latakia stings and tickles the palate with dexterity, but without sinking the blow. Latakia leaves the mark of its presence but does not rage on my taste buds with its typical vehemence. A penetrating and slightly bitter note makes its way following the cues of the Latakia and makes the puff vibrant and unexpected.
In the central phases of the puff the Latakia shots open up to more grassy scents, with notes of wet hay that permeate the puff quite clearly. The Latakia-Virginia duel is no holds barred, the penetrating thrusts of the Latakia alternate with the enveloping attacks of Virginia. Energetic and lively, sometimes unprejudiced.
The tight rhythms imposed by Latakia and Bright Virginia are managed with subtle skill by the Black Cavendish tobacco that almost muted limits its excesses, avoiding that the bouquet is too sharp. The Black Cavendish is the silent judge who keeps the duel riveting but avoiding that it leads to aromatic "misconduct" on the part of the two contenders.
Black Cavendish is just a graceful trace that acts as a binder to the boldness of the Latakia and to the invasion of Virginia. It blows gently with its typical softness within the mix, its nuances are not captured unequivocally, but its presence is perceived in that sense of harmonic present in the mix, even within a score that is however decided and vibrant.
The vape experience is compelling, the palate welcomes the strength of this bouquet but at the same time it perceives the wide aromatic breath. The tail notes show drier and bitter nuances that return to tease the taste buds inviting them to a new puff.
Morning Glory is a tobacco extract that stands out for its strength without ever appearing dark and gloomy. The morning awakening is guaranteed, and why not even a charge of energy for the rest of the day.
—
Suggested dilution: 10%
Steeping time: pronto anche subito, consigliati 2/3 gg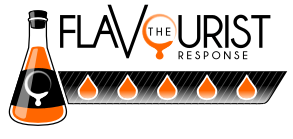 Pro: Atypical, stimulating, impertinent and above all never tiring.

Cons: –