E-liquid review: Nectaris – True Northern line (True Northern Vape) 30 ml – received by the manufacturer
Declared base: 20 PG / 80 VG
Batch: n.a.
Nico: 3 mg/ml
Expiry date: n.a.
Devices: Laisimo Snowwolf 200w plus + Movkin JC25 RDA dual coil 0.25 ohm (Kanthal A1 22 awg 0.60 mm) with Native Wicks cotton.
---
At the International Vape E-liquid Award 2017 by The Flavourist, among so many well-known brands, a small Canadian company surprised with two prizes. True Northern Vape is a small Canadian manufacturer based in Calgary, which we had the pleasure to know and to let you know here on our pages; we have reviewed the products of Monolith line, one of the most recent and probably the brand's top line. Creativity combined with a sense of absolute naturalness is the company's unmistakable trademark. But has it always been so since the origins? Has the aromatic craftsmanship of the flavourist Milan Vettese always been innate or has it gradually refined over time? This is what we will discover from today on, stepping back in time and starting to talk about the products of the True Northern line, the first-ever of the Canadian manufacturer.
The first e-liquid we will examine is Nectaris. We received it inside a 30 ml smoked glass bottle, with childproof cap and a handy dropper with thin beak tip. The stylized and minimalist label features the company logo (a deer) in vector format and some basic information about the product. With this packaging the product does not conform to the European TPD but I think there will be soon interesting news about it. Stay tuned.
Do you want to keep up to date on our latest reviews? Go to www.facebook.com/theflavourist and click on the "like" indicated by the yellow arrows in the image below.
Nectaris is officially described as follows:
Oh Sweet Nectar Of The Gods! Find Bliss With This Exotic Fruit Blend Colliding With Invigorating Aloe And Mint. Immortality Is Only A Breath Away.
An intense and very realistic fragrance of papaya takes the olfactory scene  laying the ground for a slight but unmistakable hint of apple emerging from the back. The blend looks crisp and lively, even though it is supported by a slight acidic note, which reaches my nose only after some insisting whiffs and that I identify as a slight squeeze of lemon. This vigorous aromatic scenario leaves little room for sweet tones but remains in line with the typical sense of naturalness of the brand's products.
What will Nectaris reveal in the vaporization test?
On vaping Nectaris reveals an aromatic bouquet that is much more complex than what we could imagine from the smell. During the inspiration delicate but intense notes of papaya emerge, a delicious scent that perfectly balances with the sweetness of a tasty melon aroma, giving a valuable and exquisite tropical flavor to the puff. Excellent sweet-acid balance between the two fruits, the melon softens and moderates the lively papaya taste. In the middle of the puff the mix is enriched with new nuances and becomes more intriguing and complex. Although the exotic imprint remains, the light green apple background with some lemon drops characterizes Nectaris so specifically that it seems almost reductive to define it still a tropical mix. At this stage Nectaris gains greater richness of taste and vaping becomes a senses experience where structure and roundness reign in unison.
However the ingredients never melt completely, they bond together without blurring their individual aromatic identity; the entire bouquet has a faceted range of pleasantly full-bodied tastes. To complement the already rich bouquet, a light and well-balanced mint emerges and combined with exotic-spicy hints (is it the aloe indicated by the manufacturer?) creates the ideal frame that confers a touch of freshness and spiciness to the mix in the exhalation phase. A pleasant and smooth sensation but without that "ice" effect, very common in similar e-liquids.
It's amazing how True Northern Vape always sublimates the balance between sweet and sour only through the choice of ingredients and their dosage. While it is true that Nectaris can not be defined as a sweet liquid, it is equally true that it does not present any kind of edges within its complex structure. Nectaris is an "different" exotic mix because at each puff it conveys the feeling of being able to release surprising shades, making it different from the more typical and common tropical juices.
Even at the beginning, True Northern Vape proved to have an innate creativity, coupled with an undisputed ability to create e-liquids that are out of the ordinary and of superb quality. I imagine the flavourist as a tailor sewing and embroidering with inventive and style the aromatic tissues he designed. Haute couture Designer.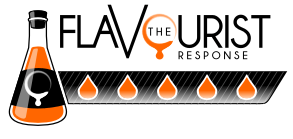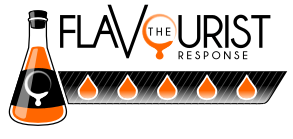 Pro: Creative and tasty tropical mix with new spicy flavors.
Cons: –