E-liquid review: Night Shift (Velvet Cloud) 30 ml – received by the manufacturer
Declared base: ultra VG
Batch: n.d.
Nico: 3 mg/ml
Expiry date: n.d.
Devices: Council of Vapor Wraith mod + Wraith atomizer dual coil 0.3 ohm (Kanthal A1 26 awg 0.40 mm ); Eleaf iStick TC60W  + NarDa RDA single coil 0.7 ohm (Kantal A1 26 awg 0.40mm) with japanese organic cotton.
---
After a long absence we return to talk about Velvet Cloud, a Californian brand specialized in high quality full VG e-liquids. What? You don't know it? Then you can't miss this and the next reviews that The Flavourist, absolutely exclusively for Italy, will do for you.
Do you want to keep up to date on our latest reviews? Go to www.facebook.com/theflavourist and click on the "like" indicated by the yellow arrows in the image below.
The 30 ml bottle is made of glass with a white cap and a child-proof closure; the dropper tip has a beak of medium size. The label is very nice, it transmits a sense of craftsmanship and has a professional and elegant impact thanks to the handmade illustrations of the product and the patinated effect. The different American standards than those in force in Europe mean that the information on the bottle are very different and less precise than those we usually find on "our" e-liquids.
Velvet Cloud describes Night Shift, the today e-liquid, in this way:
A coffee vape finally done right and in a class of its own. Night Shift is an intriguing blend of rich, dark roast coffee and a semi-sweet chocolate glazed donut, topped with a hint of velvet cream that adds just the right amount of depth, thickness, and complexity.
On the nose Night Shift gives off an intense aroma of roasted coffee with the soft notes of cocoa, accompanied by a mild alcoholic perception. It is an attractive scent and without any further hesitation I am going to try it.
After a first test with a decidedly airy device, the Wraith kit, I decided to tackle a second test on a NarDa setted in single coil for lower wattages and closed shooting. This second configuration has allowed me to better perceive and understand the complex aromatic structure of Night Shift.
The puff is pleasant, aromatic and never unnecessarily too sweet. From the first puffs the liquid is delicate and never over the top. The aromatic content is measured and the full VG, or better the ultra VG as the producer points out, gives a sense of velvety elegance.
On the inhale the density of an "American" hot coffee (this is not an espresso) captures the scene with a roasted effect and a dark timbre. After sipping this steaming coffee the core of  the puff offers us, like the perfect real sequence, a flavor of dark or semi-dark chocolate, aromatically flawlessly, zero chemical and so natural. A fantastic feeling of bitter cocoa bean. So, we have snapped the chocolate frosting that garnish the donut and now we taste the donut. And it is pure deliciousness and zero pain! It's the sweetest part of the mixture, with a light vanilla background behind a glitzy fried dough that perfectly recreates a true American donut. Do you want to perceive better the fried pastry? Well, inhale deeply, exhale through your nose and you will feel the chocolate donut in all its fragrance!
Inviting, intriguing and never intrusive, Night Shift is a perfect breakfast US style, prepared by Velvet Cloud obtaining the best from its creation, without any aromatic overload. Noble e-liquid.
As I said at the beginning of the review, the vape test was made with two diametrically opposed configurations. More compulsive lung puffs give us a more gentle and less complex perception of the product; I dare say a flatter perception. On the contrary, a more closed puff, ranging between 15 and 22 watts, turns it into a superb creation, very complex, perfectly balanced and able to provide the perception of the flavors in the same order of the real action: a sip of hot coffee and a bite to the donut. Enjoy it slowly, exhale through your nose and savor it completely… you will be hooked.
After Blue Beard, the Velvet Cloud herbalists confirm their undoubted creative sensitivity, producing a creamy liquid of outstanding value and, why not, that can apply for a nomination in Flavourist The best of – Autumn – 2016. We'll see…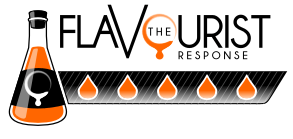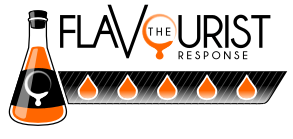 Pro: Faithful to reality, not only in taste but especially in the perceptual sequence.
Cons: If you do not like donuts…