E-liquid review: On the Storm  (Vaponaute) 30 ml
Batch: L15S4401
Nico: 6 mg/ml (0,6%)
Declared base: 40PG 60VG
Expiry date: 04/2017
Devices: 4Nine + Tobh Atty  dualcoil 0,24 ohm (Kantal A1 0,40mm) with japanese organic cotton.
Do you want to keep up to date on our latest reviews? Go to www.facebook.com/theflavourist and click on the "like" indicated by the yellow arrows in the image below.
Waves windy take to slap this contraption. Too old to give up. A Loire 70 which has now had its day. Heavy as a clumsy pachyderm the useless pride on this night with no return. The instrumentation is at the mercy of the elements and visual flight in this monster of water and mud when the earth seems to have swept the sky. Vortex of splinters that fighting among themselves conceal hidden in the route to the base camp. The colors of the scratched glass pitch of this nacelle quivering and ears the cry of the engines, located in rhythm thuds beneath my feet. In the storm, I see sometimes lights to which I let myself go taken by the storm. Light bluish and red slip away as slashing blades in the dark. bistot of lights are reflected in the Seine in turmoil. The way of salvation, perhaps, taking me behind and within this hell. In my storm.
A Ripen Pear poached in the finest Cognac extract, delicately heated by a light Tobacco blend.

The smoothness of this flavor is enhanced by hints of Cocoa, Honey & Cinammon with a final note of Star Anise.
This unique and fascinating fragrance will never find worthy description. The sniff test of On the Storm is lost in an ecstasy of ways you'll try to tame with reason.
The nose, just opening his bowl, the pear poached in cognac you invest with an elegant and mature spicy scent. The fruity accent inspired by freshness, but at the same time warmth and vigor framed in more and fragrant notes. Highly distinctive and recognizable by its many admirers, will remain timeless in vape scene. Now an "icon." A perfume that forces you to turn and that demands respect for its elegant structure and full-bodied. On the Storm.
Dripping with Tob Atty which has now vaporized liters of this supreme masterpiece of Anne-Claire. I want now to say that the configurations that prefer to enjoy the best On The Storm are limited to the best and dripper systems genesis. Cotton or mesh, with their differences, are able to enhance this magnificent masterpiece.
At vape, the pear flambé aroma impeziosisce by slightly acid notes of star anise and cinnamon order. Cocoa and honey has the task of stabilizing the aromatic balance of this extraordinary recipe. On The Storm has a balance that does not allow us to classify it as markedly sweet, but it certainly is a famous dessert that this recipe is inspired.
The caramelized pear is flavored with fragrant spices. Among these spices, it makes its way a shy tobacco. A hint used sparingly. Perhaps the only sore point, if we are always, of On the Storm. Only a meditative vape manages to reveal the tabaccosa soul. A particularly interesting comparison between us Flavourist, has conditioned the decision to classify On the Storm as "tabaccoso e-liquid ". Infuse it is, and this classification is rightfully his. Conversely inspiration and strong characterization would do it back, it was not for the presence of tobacco in "creamy liquid" it is a dessert. I was really me to impose reflection, reasoning about "inconsistency" aroma of tobacco than the sublime interpretation of the recipe. But we would not talk of On The Storm had it not that measured elegance in the scent shy of tobacco leaf. We will not be to change history … not today.
The aromatic persistence desired by Vaponaute it's led by cognac and carries with it the aromas of pear, anise, cinnamon and tobacco in a long fruity nuance by unpublished accents. A quality that knows no precedent.
Vaping, we can not help but be fascinated by the delicacy of cinnamon and how this is carefully dosed so as not to be invasive. A veil like a touch of love toward perfection.
Within a few ml aromatic balance changes in our perception. The different ingredients, always associated with cognac and cocoa, they exchange the leading role allowing it to appreciate the notes and their value. Changing therefore to renew its appeal to every compulsive session. Sessions that can not overlook the importance of the slow exhalation and full of steam. The tongue and palate are literally captured by the cognac in a more elegant and full of smoke flavorings.
And in all this riot of flavor, the little star anise tail in the final of the most intense breath, should give pause. Think about how many times have we cursed this ingredient for its vulgarity mishandled, clumsy mix, served up by other brands. Here we will discover a new anise. With a precise role. To be perceived in the right time to enchant us.
An analogy given by aromatic link between the pear, cognac and cocoa, often leaves appear soul biscuit. The expression of the fragrance. It is just an analogy though. Similarly, star anise, honey and cinnamon, along with luscious pear, evoking a note that often define "wild fennel". An analogy herbaceous, fruity but at the same time, which by binding to warmer notes of cocoa and cognac draws the scent of the storm. Its impact on nature.
Yet I perceive subtle changes, but significant in the recipe than the first version. Currently it is certainly more elegant, while not having betrayed the original recipe. As if the overall level of quality of each ingredient has jumped dramatically forward. To excellence and beyond.
A cacao longer present and a more credible and faithful cognac in his tie pear Anne-Claire. The flambé effect today has a persistence on the palate more inviting.
Is this the way to Vaponaute to prove timeless brand in a market characterized by many names of passage. Many meteors destined to last only a few seasons, then vanishing without content. Marks that are left behind them only so much noise, but very poor quality and innovation.
Vaponaute however, once philosophy with elegance and value, shows us a renewed vision of vape. As this vision, this quality, in the vape the world, is understood and perceived by a large and varied audience, remains for us a mystery. Dedication and research.
Today ends for us a little journey through the great classics Vaponaute line, but soon a new path of reviews will be faced with the line Vaponaute 24. The Flavourist I only hinted at with the Night Flight review. A line that seems to want to project the brand into a new future. We'll see. We will investigate the objectivity of all time. The same that allows us to define On The Storm as a masterpiece, so presumptuous as it is elegant, it Vaponaute has dedicated to all of us. I have nothing to add.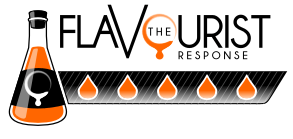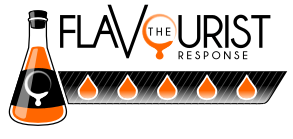 Pro: One of the finest ever made and balanced recipes. A superior quality.
Cons: The value of all this, even in terms of research and dedication, can be perceived by anyone?