E-liquid review: Opus – Monolith line (True Northern Vape) 60 ml – received by the manufacturer
Declared base: 20 PG / 80 VG
Batch: n.a.
Nico: 3 mg/ml
Expiry date: n.a.
Devices: Laisimo Snowwolf 200w plus + Recoil RDA dual clapton coil 0.25 ohm (Kanthal A1 26/32 awg) with Native Wicks cotton.
---
True Northern Vape is a small Canadian company we started to follow on our pages some time ago, and that has surprised us very much for its uncommon creations and its unusual aromatic combinations. After Terra and Ascension (nomination for The Flavourist Best of 2017), we now review the third liquid of  Monolith line: Opus.
The 60 ml transparent PET bottle is provided with a screw cap. The dropper is very practical and comfortable for any refill method. The very stylized and minimalist label – that I personally like very much – provides basic product information: quantity, level of nicotine, main flavorings and little else; scanty are the precautions for use. The product does not comply with the European TPD and we can but hope that it will be soon…
Do you want to keep up to date on our latest reviews? Go to www.facebook.com/theflavourist and click on the "like" indicated by the yellow arrows in the image below.
Opus is officially described as follows:
Marvel In The Intricate Fusion Of Flavours That Is Opus. Featuring Energizing Acai Berries With Smooth, Delicate Jackfruit, Sweetened By Dark Forest Berries And Banana. Inspired By The Colossal Feat Of Modern Engineering That Is The CCTV Building.
On the smell Opus has clear and pungent banana notes subtended from tropical matrix essences. The penetrating banana scent shows some alcoholic layer, while among the tropical nuances, a similar note of pineapple is perceived with spicy connections. The general perfume is certainly captivating, though enriched by rather unparalleled nuances. However, the overall frame it makes me think to a liquid with an exotic nature. An intriguing olfactory picture that with curiosity pushes me to the vape test.
The first puff immediately reveals a liquid with a complex, alternative aromatic structure and a deep creative vein. So here's my dripper ready to vaporize the first drops of this fruity mix. On the enahle a delicious exotic scent, rich in sweet notes but with a pinch of acidity, immediately permeates the palate. The aromatic notes reveal familiar but also unusual flavors, among which ones I can feel an intersection taste between pineapple and a kind of vanilla apple. The appearance of acidic tips typical of a dark berry (I imagine a black currant) gives an intriguing feeling of pleasure in the heart notes. As the other two brand creations, Terra and Ascension, the stage of Opus lives on a perfect symbiosis among its figure-makers. An instinctive and natural harmony that does not use external "binders".
Opus is an aromatic work that, while not having large aromatic facets from the enhale to the exhale, catches the taste buds stimulating them to search for known and common notes and aromas. But every puff still leaves a strange feeling of known-unknown.
The perfect amalgam between its ingredients and the singular choice of them contribute greatly to this so catchy achievement. The acai berry, an amazing Amazon rainforest antioxidant berry, is the stimulating ingredient of the entire bouquet, with its slightly acidic but palatable notes; the jackfruit, the largest tree fruit in nature, is the one that gives body to the creation thanks to its roundness and its summer features. But the aromatic art of Milan Vettese, the creative mind of True Northern, has not stopped at these ingredients: a soft and sweet touch emerges naturally on the exhale when the liquid gently blends in a light blackberry background (and not blackcurrant) mixed with a pinch of banana pulp. The banana flavour that seemed to dominate the olfactory scene, now magically appears only at the end of the puff, like a beveled frame that gives sinuousness to its portrait.
Opus is a fresh exotic adventure with a touch of Nordic berries; it infuses at every puff a pleasant feel of refreshing, combining sweet and acidic elements in natural connection with each other. The genius of the manufacturer consists in the ability to transfer and convey an artistic and unique sense to its creations. Is that not enough?
From now on we will call this Nordic exoticism the True Northern Vape style.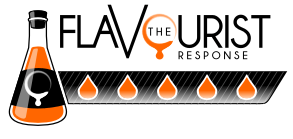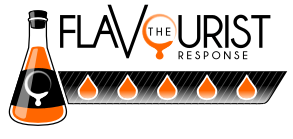 Pro: A sublime fruity mix combining exotic style with natural elements of the Great North.
Cons: –