Name and Format: Sioux (TNT Vape) – concentrated flavour 10 ml – received by the manufacturer

Batch: n.a.
Nico: 3 mg/ml
Declared base: 47 PG / 47 VG / 4 H2O
Expiry date: n.a.
Devices:Uwell Nunchaku 80W + Geekvape MTL RTA single coil 1,15 ohm (Kanthal A1 28 awg 0,32 mm) with Cotton Bacon Prime
---
Today I am going to review a new organic tobacco aroma by the Italian company TNT Vape, a market leader for the classic tobacco e-liquid market, but more than ever projected in recent months towards the world of tobacco extracted. The blog has already hosted some reviews of organic products by this company, such as the Strike and the Booms Organic Classic, and today I am ready to tell you about Sioux, one of the six aromas of the "Natural Organic" line.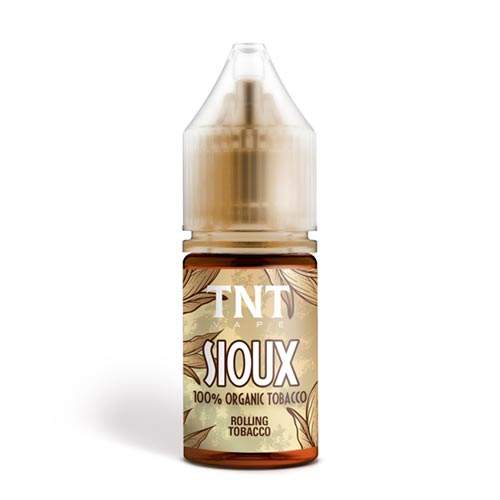 Sioux is a concentrated aroma marketed inside a 10 ml PET bottle and which the manufacturer describes so officially:
Rolling tobacco: un blend robusto e secco in cui il Burley fa da palcoscenico a tabacchi più aromatici, con una nota di Kentucky a dare ulteriore forza a questo aroma.

Rolling tobacco: a robust and dry blend in which Burley acts as a stage for more aromatic tobaccos, with a note from Kentucky to add further strength to this aroma.
I begin the examination of this aroma with curiosity, starting as usual from a brief but I hope significant smell test.
SMELL TEST
On the smell, Sioux has a slight sweet and vegetal matrix from which emerge most penetrating and decisive tobacco cues. I perceive the typical hint of "raw" tobacco or treated leather, which distinguishes the presence of Kentucky tobacco. Here, for the truth, the kentucky notes are a bit of shy, but they are still sufficient to carve out a prominent role within this mix. On the smell it seems to me to be in the presence of a medium intensity aroma, which would like to wear the clothes of a classic all day tobacco. We'll see.
For the vape test I chose to use what in our team's opinion is currently the best MTL RTA atomizer in the low cost vape market: Geekvape Ammit MTL RTA.
VAPE TEST
The Sioux vape is immediately dry and deep, it conquers me at every puff because I notice that Sioux is very good at minimizing the typical sugar insertions of all the extracted tobaccos. During the inspiration a dry, clean and no-frills Burley takes the scene, dictating from the first puff the rhythms of this blend. I perceive my nostrils tickled by a Burley tobacco that, even without any smoky jolt, manages to give a rather strong imprint to the e-liquid.
The aromatic structure of Sioux is not particularly complex, far from it, yet in its simple linearity, it sinks and penetrates my palate puff after puff. Then it's possible to make an extremely dry tobacco extract and without having to resort to the use of smoking agents or other fire-cured tobaccos!
The tobacco score is enriched in the heart of the puff with slightly more aromatic and sweet hints of the Virginia and Oriental tobaccos that, barely mentioned, gently blow almost imperceptibly on the dry plant of this blend.
Sioux has a superlative structural balance and even when the woody and only partially smoky shades of the kentucky peep out from the back, I realize how absolutely perfect is the geometry of this aroma, a product that shows itself exactly what it wanted to be: linear, robust and dry. The Kentucky at the end of the puff adds roundness and body to the blend, but without ever completely occupying the stage of Sioux with its cumbersome presence, which remains firmly under the control of a Burley, so clear and resolute as ever. Would you ever have said that a "simple" Burley could have scored a tobacco extract so deeply?
TNT Vape demonstrates that even Burley, the most undervalued between tobacco leaf, the ideal shoulder to be inserted into the most complex bouquets, can indelibly sign a real tobacco e-juice. It is enough to know how to choose the most suitable variety and send it on stage with the right timing…
Surprised by this aroma? Absolutely not, because I am well aware of the quality work that TNT Vape has been doing in this sector for years. And even if Sioux does not have the global success of the Booms, I find that it is an aroma to be taken as an absolute reference in the manufacturing of all-day tobaccos. Also call it the Absolute All Day Vape tobacco.
—
Suggested dilution: 10%
Steeping time: 5 days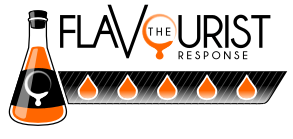 Pro: A reference point for all day tobacco e-juices. Dry, tireless, perfect.
Cons: –