E-liquid review: Super Root Beer (Sifu Brew Syndicate) 50ml received by the producer
Batch: none
Nico: 3 mg/ml
Declared base: 70VG – 30PG
Expiry date: none
Devices: Rx200 + Thyphon singlecoil 0,30 ohm (ss316L 0.46mm 25 awg) with japanese organic cotton.
---
A new pearl comes from Malaysia. A new e-liquid of the Fuuntastic line promoted by Sifu Brew Syndicate. Numerous here on The Flavourist reviews of their best products. An interesting brand. Super Root Beer is the e-liquid that we will review today.
Do you want to keep up to date on our latest reviews? Go to www.facebook.com/theflavourist and click on the "like" indicated by the yellow arrows in the image below.
We do not have an official description of Super Root Beer from Sifu Brew Syndicate, but the product name leaves a few doubts. Root Beer is a drink that comes from roots and bark extracts. Sassofrasso bark is usually the main ingredient. It is a dark-colored drink. Intriguing and unique in aroma resulting from the bark and roots mix, Root Beer is often used for making rum, lime and cola cocktails.
Many prefer to classic beer, others to cola or other drinks. You often appreciate the null grade, in the face of a very intense and natural taste that resembles the drinks that were the forerunners of classic beer especially in the Americas. Originally, Root Beer was alcoholic, but became non-alcoholic drink in the era of American prohibition. The era that decreed a lasting success, to this day. Sassofrasso is the basic ingredient. Recipes are different, many flavored with spices and aromas that can meet the tastes of the countries where it is most popular. United Kingdom, Thailand, Philippines and of course America.
The olfactory exam immediately reveals the Malaysian stamp of Sifu Brew. A nice and intense cool koolada shot with a sharp and mentholic character. The background of the bouquet is brilliant. A very sensual and finely spiced perfume. In addition to sassofrasso and cloves, it is perceptible a cloak of molasses and ginger wrapped in a full bodied and elegant scent of nutmeg. Woody and fruity assonances also managed by a light touch of vanilla. Enchanting.
Could not hold over curiosity! You have to try it. The perfume of Super Root Beer, already wetting the coil, does not let go of it. The first mouthpieces are extremely fresh and rich in flavor. Tasty and intriguing. Woody and fruity notes emit all their color on the cool and very balanced wave of mint and koolada. In the head notes I perceive an unusual frame that reminds the milk or the fresh cream. An incredible game of sweet and bitter contrasts that draw the contours of an exquisite regenerating drink, masculine enough, without losing weight.
The cleverly managed koolada invades the lower part of the throat as it freezes, while the mentored notes trigger a pleasing balsamic effect in the nose. The mouth instead focuses on the heart of Super Root Beer. So sensational feelings that this brand has accustomed us to try. Here is the Sifu Brew Syndicate stamp. A kind of fresh e-liquid that many try to imitate. But Super Root Beer, as you will understand, is a unusual recipe.
Analogues with licorice and molasses, well hidden in the lightweight, woody dresses of the head notes, slip into a lively and intense aromatic persistence. The nutmeg and the ginger are a perfect match and fascinating in taste. It is the time when Sifu Brew's koolada rules intermittently sweet accents and bitter accents, thus giving greater vigor and sturdiness to the tasteful resonance. What a recipe!
It's not scary to call for a drink, Root Beer, uncommon to us italian. Root Beer's taste is very special and above all addictive. All this must be accompanied by the peculiarities of a minted milk with good quality koolada. Saffrasso  citrus for some will be more famous decoys, dyes and essential oils.
The aromatic perceptions are changing and tasting it for a long time often obscures previously underestimated facets. The taste of Root Beer travels on fragrant winds at herbal herbs, between herbaceous, floral and earthy. The game of contrasts between sweet and slightly bitter, in the fresh construct is harmonious and pleasant.
A very vaporous e-liquid with a rather unpublished taste, which softens, softens and exalts, with a pleasant freshness. Malaysian innovations, introduced by Sifu Brew Syndicate, in a market often lacking ideas.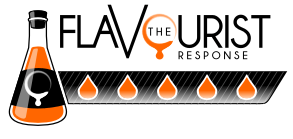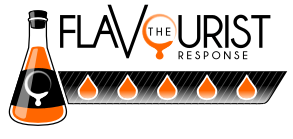 Pro: Finally something new, engaging. A perfect recipe that inspires freshness and lust.

Cons: Nothing to report.