Name and Format: Tranquilo (El PatRón) – Concentrated flavour 20 ml in a 60 ml bottle – received by the manufacturer

Batch: EP80940600
Nico: 0 mg/ml
Declared base: 30 PG / 70 VG
Expiry date: 04-2020
Devices: Vandy Vape Pulse BF 80 W + Wotofo Recurve RDA single fused clapton coil 0.25 ohm (Ni80 28 awg x 4 + Ni80 36 awg) with Cotton Bacon V 2.0.
---
In the land of mills and tulips, precisely in the small town of Ooesterhout, there is a manufacturing company that, on the occasion of Vapitaly 2018, presented its new El Patron brand and its lively aromas line. Six aromas that have struck us since the first tastings at the fair and then found good confirmation during our in-depth reviews. If you happen to be under fire, try them and give them a chance, they might surprise you …
That of today will be the third review of El Patron products. In the last few months we have offered you our impressions on Explosivos and El Diablo.
Today we talk about Tranquilo:
Tranquilo, tranquilo! Take it easy, chill-out and relax, take a sip of your green tea. Forget all your worries with spicy ginger & cactus.
The product is inside a 60ml unicorn bottle, filled with the now canonical 20 ml of concentrated aroma to which will be added another 40 ml of vegetable glycerine with or without nicotine. The final e-liquid composition will be approximately 70/30 VG/PG. Very interesting and very valuable are the info on the composition: in addition to the canonical propylene glycol, are named names of some molecules used. Perfect for the curious who want to deepen the chemical knowledge on e-liquids.
Even the packaging of the product is a good choice: a cardboard box made to represent the cell (with bars) where El Patrón is held. On the back, behind bars, we can also glimpse the face of the feared gangster. Inside the cell, ops of the box, there's the aroma bottle with a colored satin label (every taste has its own color), clean and effective. All in a typically cartoon setting. Compliments!
On the smell test a pleasant fragrance of tea refined by an abundant quantity of sugar, immediately penetrates my taste buds. Tranquilo looks like this, with a sweet and delicate structure, enriched and enlivened by sparkling ginger-based spicy infiltrations and a light herbaceous and floral undertones. A general frame with typically oriental tones and above all a sensation of extreme softness and relaxation.
Considering the interesting olfactory premise, I therefore prepare with great curiosity for the vape test.
Even today I decided to make use of the aromaticity of Wotofo's Recurve designated by the famous youtuber Mike Vapes. An RDA of undoubted quality to be used indifferently in dripping or bottom feeder.
The first puff of Tranquilo opens with an unexpected breath of freshness that gently caresses the palate while I start to taste the ingredients of this recipe. Green tea is in the foreground during inspiration, refreshed just by a few menthol leaves and especially sweetened by a substantial dose of sucralose.
Immediately sinuous and inviting, Tranquilo transfers to my palate a perception of authentic and extremely natural vaping.
In the heart of the puff the e-liquid acquires complexity and without exceeding the point of view of the aromatic load, maintains an excellent balance between all the ingredients. Infused tea now adds tantalizing spicy notes with a lively exotic character; I perceive vibrating spicy notes of ginger inside an articulated aromatic weave from which emerge also faint acidulous nuances of lemongrass and bergamot.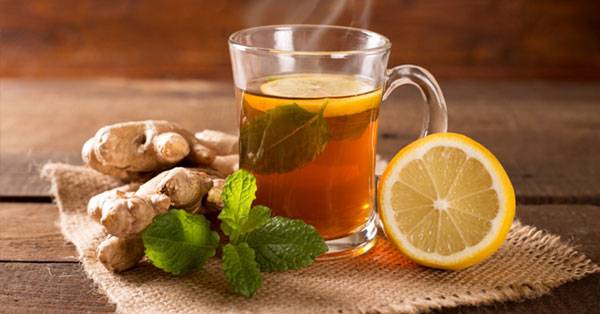 I continue to appreciate the amalgam between the ingredients and above all the aromatic discretion of the whole, even if in my opinion the excessive quantity of the sugary component, takes away a little elegance to this creation, which otherwise I would have called superlative. A little regret.
The slight mentholic breath perceived during the inhalation and remained sly in the central part of the vape, resurfaces light and sometimes sensual in the tail, where it re-embraces the delicacy of tea and herbal notes with a floral idea that remotely recalls the scent of a plant geraniums.
Tranquilo if tried fleetingly with a couple of quick and careless puffs will seem a classic tea only very sweetened. Rather simplet …
On the contrary, if you give yourself a vaping in full relaxation, as suggested by the producer himself, you will be able to distinguish with a certain ease all his innumerable aromatic facets. An oriental spicy and tasty recipe.
—
Suggested dilution: about 33% = add 40 ml of vegetable glycerine inside the bottle containing the aroma.
Steeping time: Immediately ready.
Pro: A tasty oriental recipe with delicate and fresh spicy tones.
Cons: The e-liquid manufacturers should show more courage in proposing e-liquids with less sugary components.