Name and Format: Vanilla Tobacco (Vaporificio) – concentrated flavour 20 ml – received by the manufacturer

Batch: n.a.
Nico: 2 mg/ml
Declared base: 50 PG / 50 VG
Expiry date: n.a.
Devices: Innokin Coolfire Z50 + Zlide 24 mm (coil 1.2 ohm) – Aspire Mulus (BVC coil 0.7 ohm)
---
When in Italian vaping we talk about tobacco e-juices, one of the first names that jumps to the headlines is undoubtedly that of the Lazio manufacturer Vaporificio who was among the first, if not the first ever, to market tobacco e-liquids from organic raw material, extracting the tobacco aroma directly from its dried leaves. I believe it was the end of 2014, a geological era for the vape sector, so much so that in just five years in Italy we saw to flourish several companies specialized in the manufacture of this type of e-liquid, which soon has been delivered to our country the scepter of world leader in this specific market niche.
The historical products of Vaporificio are many, I will avoid proposing you to follow a long and endless list, but I think I will not do anyone any harm if I will mention only those that in my unquestionable judgment have left an indelible mark in the history of Italian vaping. How not to mention, for example, the first three extracted tobaccos sold in Italy, the famous box "Selezione" with the standard bearers Cumberland, Izmir and Il Moro and then a vanilla extract from Madagascar known as Vanilla Bourbon. Just the latter, which has been out of production for some years, has become a kind of forbidden object of desire for many and nostalgic vanilla lovers, and I like to think that also for this reason Fabrizio Fontana, founder and creative mind of Vaporificio, has decided to propose it again, this time in a mini e-liquid line dedicated to the fascinating world of vanilla and with the somewhat evocative name of Vanillaland.
The Vanilland line has three shot aromas in the usual 20 + 40 ml format; to the aroma will be added 30 ml of vegetable glycerol plus an additional 10 ml base in the final recommended composition 50/50. In addition to the well-known Vanilla Bourbon, there are also the Vanilla Tropical and the Vanilla Tobacco aroma. And strange to say today, I will deal precisely with the latter of the three flavors mentioned.
The manufacturer reports the following official description of Vanilla Tobacco:
Il gusto del tabacco tostato, unito ad una leggerissima nota alcolica, il tutto abbracciato e baciato dalla vaniglia. Scopri il paradiso. Un grande must have.

The taste of toasted tobacco, combined with a very light alcoholic note, all embraced and kissed by vanilla. Discover paradise. A great must have.
I start to examine this aroma with curiosity, starting as usual from a brief but hopefully significant smell test.
SMELL TEST
The power of vanilla during the smell test appears absolutely uncontested, so strong, slightly alcoholic, penetrating and voluptuous it shows its perfume every time a slight pressure is exerted on the bottle. I do not hide it, a perfume absolutely already widely felt in many years of tests, but no less good and captivating than other vanilla scents indeed, perhaps in some situations even slightly more pungent. What about tobacco? It's the great absent of the smell test, but from experience I do not regret it and I look forward to the vape test.
For the vaporization test I chose to rely on two very valid head coil configurations, in my opinion ideal for this type of vaping: the Innokin Zlide 24 mm and the Aspire Mulus pod kit.
VAPE TEST
How many vanilla flavored tobaccos do you know? I assure you of several dozen and I am sure I am not an exception among the vaper, especially those with a some years of experience. Vanilla is the most used flavor in the vaping sector and among the tobaccos, vanilla tobacco is, beyond any possible doubt, the tobacco flavored most produced and sold by far. So what can I say about Vaporificio's Vanilla Tobacco?
To a hasty and inattentive vaping, perhaps faced on slightly (too) airy vaping devices, without detracting from their value, the Vaporificio Vanilla Tobacco may appear as one of many a good e-juice, but as there are there are many others on the market, also because it will be said "after all it is a vanilla tobacco e-liquid".
But when I begin to taste the new creation of Vaporificio with religious slowness, I immediately notice that sensual aromatic differences are emerging from its strings. The puff during the inhalation phase shows a fairly dry and slightly toasted background that seems to support the showy vanilla very well, which does not hesitate to present itself decisively on the palate. Vanilla is unquestionably the first woman in this bouquet, with its roundness it blends well with the dry tobacco notes but, puff after puff, I realize that this vanilla is not as sweet as you might imagine …
The heart notes of Vanilla Tobacco in fact, reveal and celebrate in the round a penetrating vanilla, made of soft base strokes enriched by scratchy and winking spicy hints. The aromatic effect is full of naturalness, precisely because for once I find on the palate a stimulating intertwining of sweet nuances with infinitesimal bitter points.
To the classic tobacco-vanilla recipes with typically corpulent and fatty features, essentially due to the use of synthetic vanilla, Vaporificio offers a decidedly more vibrant mix because, I am sure, it garnishes the vanilla base with a pinch of aphrodisiac vanilla extract, its Vanilla Bourbon. By doing so, the manufacturer makes a bouquet whose base is never too sweet, but on the contrary is richer in nuances and with the tobacco component which, although in the background, exploits the presence of vanilla bourbon to make itself worthy of note even at the bottom of the puff. In exhalation, the palate perceives in unison both the most lovable hints of vanilla and a pleasant toasted sensation, which closes the vape with the right tobacco accent and a light but very elegant aromatic persistence.
From Vaporificio's cave the expert alchemist Fabrizio Fontana packs another little magic creation, and thus the most common and inflated among the tobacco recipes, turns into a very special mix. Because Vaporificio is different…
—
Suggested dilution: 33%
Steeping time:  ready to vape, recommended 2-3 days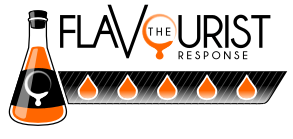 Pro: A special vanilla tobacco e-liquid thanks to the extra gear of the Vanilla Bourbon

Cons: –