Virginia Gran Riserva – Review
INTRODUCTION
A few weeks ago we started talking about the new line of aromas by La Tabaccheria, the Gran Riserva Four Oak line, consisting of 7 concentrated 10 ml aromas to be diluted between 5% and 15% according to your needs. The seven flavors of the line are: Perique, Burley, Oriental, Latakia, Virginia, Kentucky and Black Cavendish.
The peculiarity of the Gran Riserva aromas lies in the refining process in oak barrels to which the natural tobacco aromas of the Roman company have been subjected. In short, it is a line of pure tobacco extracts, intended for long-time vapers who use almost exclusively rebuildable devices. So after having told you about Perique, today we will try the Virginia aroma.
La Tabaccheria talks to us about its new Gran Riserva Four Oak line: "Oak wood is the soul of the new Gran Riserva line, not surprisingly called Gran Riserva Four Oak. The different maturation, carbonization and toasting of the oak barrels allows to give products aged in barrels unique olfactory and gustatory characteristics, thus giving off aromas and similarities ranging from a very delicate vanilla, to caramel with light and medium roasts, up to hints of coffee and chocolate with stronger roasts.
Aging in oak has always given distillates and wines unique and multiple characteristics. Some peculiarities are common to all products that have undergone such refinement: the softness of the product compared to its non-refined counterpart, the roundness, the depth of taste, odors and sensations, which make the final product more elegant and prestigious, more complex, but above all free from edges."
VIRGINIA GRAN RISERVA DESCRIPTION
The Flavourist's journey through the flavors of the Gran Riserva line continues today with the Virginia Gran Riserva aroma that the manufacturer describes on its official website as follows:
The Virginia Gran Riserva Four Oak has exactly these characteristics. An unprecedented Tobacco Extract, without edges, free from the typical aggressiveness of tobacco extracts, acquires roundness and depth thanks to the scents of fine oak woods, which embellish and dress a product that has made the history of vaping.

SMELL TEST
The olfactory examination immediately reveals a tobacco aroma that associates the typical vegetable and sweet hints of Virginia with a marked woodiness and a truly unsuspected richness of aromas. An intertwining of smells from sweet, to straw yellow, to hay, even to sensations of damp wood, make this Virginia tobacco, at least for what concerns the nasal test, potentially very different from a classic blond Virginia.
Although I found it very pleasant and interesting to smell from the aroma bottle for a longer period of time than the few minutes I usually reserve for a smell test, the curiosity is so great that I do not delay further and prepare myself for the vape test.
As in the case of Perique, I diluted the Virginia to 10% and started trying it immediately, continuing to vape it over time to try to perceive any changes and aromatic mutations. Needless to tell you, if anything were needed, that the e-liquid is immediately ready to vape and does not need any steeping time.
VAPE TEST
Devices: Ambition Mods Bishop MTL RTA 0.95 ohm (Kanthal A1 27 AWG) + BD Vape Precisio MTL RTA 1.00 ohm (Kanthal A1 28 AWG) with Fiber N' Cotton.
The devices adopted for this test are the same used to test the Perique Gran Riserva, or the Bishop by Ambition Mods created in collaboration with The Vaping Gentlemen Club and the Precisio by BD Vape.
On vape the Virginia Gran Riserva is, from the very first puff, a real revelation! The aromatic matrix of the classic Virginia de La Tabaccheria is only partially recognizable, a sweet background with whispered straw-yellow hints blended within an imposing woody frame. From the inspiration I perceive that the sweetish vegetal timbre characteristic of this tobacco has been admirably dampened by the refining in oak barrels, giving us a more structured and dry aroma. The classic Virginia of La Tabaccheria has magically transformed and, wearing a Marvel superhero cape, has become a "strong" Virginia Four Oak.
But it is in the heart of the puff that all the completeness of this aroma emerges, and on the palate it is perceived on the one hand sweet, on the other aristocratic, woody and balanced. I did not say "aristocratic" by chance because the oak wood, wisely used to refine all the aromas of this line, managed in the case of Virginia Gran Riserva to give it a noble aura made of subtle and delicate nuances to be grasped slowly, with deep and relaxed puffs.
Vegetable Virginia, sweet and often tiring, is now ennobled with woody finishes, with notes of straw and hay, it becomes drier but at the same time retains an intensely aromatic bouquet that never exceeds in roughness. Virginia Gran Riserva much more than Perique Gran Riserva, it is an aroma to be savored and tasted with absolute calm to discover the veiled and mysterious elegance of this composition, palpable in every single note of its score. A Virginia like never before so far from a classic Virginia tobacco.
VIRGINIA GRAN RISERVA FINAL VERDICT
At the end of this second aroma from the Gran Riserva La Tabaccheria line, carried out the great work of La Tabaccheria laboratory to package a line of extracts for true lovers of natural tobacco and which can only superficially be defined as a line of softer and rounder than the company's classic extracts. The Gran Riserva are actually much more complex and sophisticated creations than you can imagine.
In this sense, Virginia Gran Riserva is a unique aroma because thanks to the refinement in oak barrels it manages to transform itself into an atypical Virginia capable of making even the most ardent opponents of this tobacco fall in love with Virginia. And I say this from personal experience …
While waiting to read our next review of Gran Riserva aromas, why don't you discover ONE OF THE MOST FAMOUS AROMAS by this italian company?
—
Suggested dilution: 5-15%
Steeping time: ready to vape, recommended 3-5 days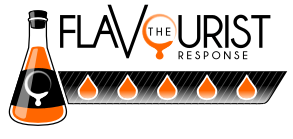 Pro: How to love a Virginia extract, while hating this type of tobacco

Cons: –
Name and Format: Virginia Gran Riserva (La Tabaccheria) – Concentrated Flavour 10 ml

Batch: 331/0221
Expiry Date: n.d.