E-liquid review: Winchester (Trabuco Vapors) 30 ml – received by the manufacturer
Declared base: n.a.
Batch: n.a.
Nico: 3 mg/ml
Expiry date: n.a.
Devices: Hcigar VTinbox + Maze V2 RDA dua coil 0.3 ohm (Kanthal A1 24 awg 0.50 mm ) with japanese organic cotton
---
Do you remember Trabuco Vapors? Just a couple of years ago, their Blackstar was appointed as the year's The Best Of tobacco by our staff. Well, Trabuco is back with some interesting news, that obviously could not escape the watchful eye of The Favourist.
Trabuco Vapors is a Californian brand based in Orange County, specialized in the production of naturally tobacco extracted and flavored e-juices. Starting from today, we will review their range of products, starting with the latest news. Today we are dealing with Winchester, because among the new products by Trabuco, that's the most peculiar: it's their only non-tobacco e-liquid.
The Winchester bottle in our possession is a 30 ml black glass with childproof cap; The dropper has a medium sized beak tip. Very pleasing the label, with the slightly embossed decoration surrounding the name of the e-liquid. It all transfers a clear reference to the fascinating Far West world of the late 1800s. Due to the different American regulations than those in force in Europe, the information on the bottle are very different and less accurate than those we usually find on our e-liquids. This bottle is not TPD ready.
Trabuco thus describes its Winchester:
The quality of ingredients that goes into each bottle is what sets Winchester apart from all other coffee inspired e-juices. We start with certified organic Peruvian coffee beans that are decaffeinated using the Swiss Water process, which is done in small batches without the use of chemicals. We than use 100% American USP Vegetable Glycerin to start naturally extracting the coffee flavoring. That creates the base of our flavor and why we refer to it as a premium coffee flavored E-juice. With a light creamy finish, it's sure to appeal to all coffee lovers.
One thing is certain: with such a description, the California brand is laying its reputation on the line, creating very high expectations in the vaper who is about to try this e-liquid.
At the olfactory test Winchester appears to be a classic coffee cream, which is certainly pleasing, but it is a smell we have found so often already in other similar products. Evident is the similarity to a typical coffee cream and it recalls the memory of a sort of Baileys-like liqueur. The scent is pleasing, but my expectations, olfactory speaking, are quite unfulfilled. According to the official product description, I have been led to believe I had finally found a liquid that really tasted of coffee. Again, this appears not to be the case. To dispel any doubt I decide to taste it on vaping.
First puff, my eyes popped out … an intense, dark, warm and enveloping taste of coffee! Any doubt I had during the olfactory test dissolve with the first Winchester's clouds of steam! A creamy liquid with a strong, fully credible and highly faithful taste of coffee.
A distinctive flavor of toasted coffee beans immediately pervades my mouths. There are no doubts. The creamy finish that dominated the olfactory scene has now virtually disappeared; And it is a good thing, because only in this way the scent and the notes of real coffee are not blurred by those aromatic deviations that often in the past disappointed vapers searching for a good coffee e-liquid. The creamy part seems to have mostly disappeared. Maybe its presence can be perceived in the fact that the taste is never too bitter, thus providing a definite palatability on vaping.
Stunning is also its stability at different vaping conditions. Winchester does not fear the heat of high-wattage, tends if anything to provide a stronger sensation when vaped at higher power. It can go from being a "long coffee" at a lower wattage to a "ristretto" up from 40 watts. That's a subjective choice that will suit any palate.
Since it's "organically produced", it cannot really be described as being coil-friendly, but it reveals an interesting feature along with the degradation process of coil and cotton: it becomes less clean and aromatic for the benefit of an increase in intensity, bitterness and strength of taste. In the progressive deterioration of the resistance within the atom, it seems to develop from Arabica to Robusta. Great!
Winchester releases in the air an inviting scent of hot coffee and has a discrete but not excessive aromatic persistence; The most interesting aspect though, is that it leaves in the mouth the pleasant feeling as after drinking a real coffee.
Dear vaping friends, you have searched for a long time with little satisfaction and many disappointments for the lost coffee. Well, we have found it. Your search for El Dorado is over!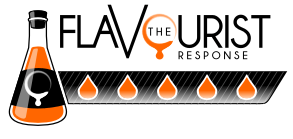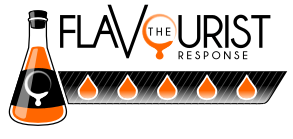 Pro: Warm, full-bodied and enveloping, it's just a great coffee.
Cons: It is not an espresso, but it has the same aftertaste.