E-liquid review: Project Lenny Full Vg Vape or Diy (Revolute) 30 ml
Batch: 2754
Nico: 3 mg/ml (0,3%)
Declared base: full Vg
Expiry date: 02/2018
Devices: Rx200 + Griffin 25mm dualcoil (acciaio 316L 0.46mm 25 awg) 0.22 ohm with japanese organic cotton.
Do you want to keep up to date on our latest reviews? Go to www.facebook.com/theflavourist and click on the "like" indicated by the yellow arrows in the image below.
Springing up like mushrooms these liquids ready. But when producing them is a "well-known" brand of French flavor, the curiosity becomes massive. Revolute. Have you heard about it?
Actually, I would have done without a try. I have to admit it. I pretended not to see him. I ignored him, although I often presented before my eyes during my daily searches.
A Friend, Angelox, has decided to send it. He tried the 50:50 version. I will touch instead review what I prefer to define, albeit with disdain, "full vg" version.
Oh well we will do great clouds! And to make big clouds, RX200 and Griffin 25mm, should suffice.
The bottle seems to comply with current European standards. The graphics are terrible. The label is offered a graphic work that portrays an urban cross-section inspired by the world of the ghetto with a industrial style that never hurts. Subcultures sad and graying suburbs.
But what happened to those nice illustrations that characterized the aromas revolute !?
more or less official descriptions Project Lenny sell us so:
Project Lenny has the creamy, rich taste of vanilla custard mixed with sweet cornflakes. 
Chatter!
The sniff test tells us unquestionably a creamy liquid. A custard is actually perceptible, but the smells seem to tie it to something else. A sort of creamy vanilla ice cream, in turn influenced by greater magnitude notes difficult to assess the nose. The smell is really inviting.
Only few puffs to align the creamy taste, velvety, but light of this … but you really called Project Lenny !? Mah.
The middle note of this recipe is undoubtedly linked to a creamy scent. But is it really cream? A light cream with a clear taste, simply in its structure seems actually perceptible. A slight shadow of "egg", unfailing vanilla and fat. Very slight. Yet they are not completely convinced.
In Project Lenny they were added molecules and aromas as only revolute could have done. This is evident, resulting in outstanding notes, attractive, well-dosed and … a superior aromatic yield.
The mix cream and cereal is influenced by a particularly sweet taste that makes this creamy liquid and can be associated to the ice cream. I said "associated". Also in aspiratorie phases check out an unusual honey.
And by appointing "honey" any of you turn up your nose. No … that you've never tried. It does not smell and has a structure devoid of the most shadowy hints of a classic honey. We've tried a lot over the years and were all outrageous! Here we are in the presence of a portion of molecules that should make up the honey structure. It is an ideal honey, but incomplete. What should a honey thought for vape. Different from the reality. Sweet, slightly fragrant and delicate. Perfectly incorporated in the recipe, with the same skill with which it is doserebbe into a dough. Ok … there is also the vanillin. But it is not a Custard!
This honey softens the aromatic building cereal giving the recipe its typicality. Or maybe it's just an illusion !? Be patient.
Some fools have had the courage to define custard … "vanilla custard" this recipe. Devote yourself to something else! And dedicate yourself to other things if you really want to talk about "cornflakes".
Much of this mix would rather be associated with the most tasty "Digestive" biscuits, known to us as … those cookies with which is made the base of the cheesecake. But do not expect to receive a taste distinctly toasted.
The aromatic persistence of this liquid is long and intense. Pleasant.
The creaminess of Project Lenny is a deception as told. It is actually built molecule on the molecule, without any distinctive aroma has been used effectively to build a true cream.
It is the digestive biscuit to appear to us as a cream to ice cream, just to re-create in the mouth, breath after breath, a persistent aroma similar to … 2 or 3 digestive biscuits consumed in rapid succession. I call it "mappazza". This tells you something !?
False simplicity or simple falsehood? I think I have pretty clear ideas. It 'a liquid superior to many products manufactured in circulation for the Cloud Chasing.
Well. As steam makes Project Lenny? Lot. Just this vapor abundance allows us to perceive this creaminess devoid of real content. But If we make the "mistake" of svaparlo at low power and with a closed atom by shooting, all vanish spell. It is part of the Cloud Chasing that Project Lenny must remain.
All this allows to Project Lenny to compete for The Best Of 2016 The Flavourist for category Liquids Creamy Ready. The fault is all of Angelox!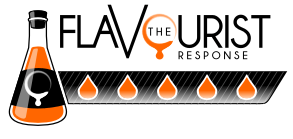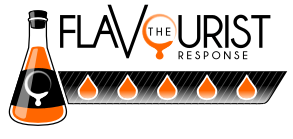 Pro: Smart and sophisticated. Emerges all the capacity of this brand to offer new interpretations and pleasant variations to the theme "sweet SVAPO" while proposing a recipe instill basic.
Cons: The description given by some is misleading. Sooner or later … we review it!