Concentrate review: Aliénor (814 Histoire d'E-Liquides) 10 ml
Batch: 15S5330
Expiry date: 01/2017
Base: 50 PG – 50 VG
Nico: 3 mg/ml
Devices: NoGain NoName Mods coil 0.9 Kanthal A1 0.25mm with mesh 325sf – Narda NarMods coil 0.7 Kanthal A1 0.40mm with Muji cotton.
---
We continue our journey through the history of the Alps today, with Aliénor, which many will not say anything except that we are talking about Eleanor of Aquitanie, who was Duchess of Aquitaine and Gascony, Countess of Poitiers, from 1137 to his death, and was Queen consort of France and then of England from 1154 to 1189.
Although we are already in Summer, I continue to prefer strong flavors and pretty winter, on the other hand, here in England Summer has always been a mere utopia, and August 15 will probably find myself in front of a steaming hot cup of hot chocolate with cream and taste, between sips, the Aliénor.
Like the other 814 line, the bottle is transparent PET 10 ml with a childproof cap. The product label lists the iconography of Aliénor and laboratory information on production and the place of manufacture, composition and expiration date and also the recommended dosage. Just uncorked the bottle of aroma, issue it without doubt the heady scent of rum, and unfortunately only one who still find it really very good, at least the nose. I prepared 100ml of diluted liquid according to the amount recommended by the manufacturer, at least on this, because of the presence of the Rhum, are usually exaggerate, but this time I believe that the choice to follow the guidelines was the winning one. He, among others, preferred to keep it to rest overnight, leaving the bottle open to "soften" this smell of alcohol, and this, in my opinion, has been a fairly right choice and we will see why in a bit.
Reading a bit 'over the French sites, I find out that the recipe includes plain biscuit, caramel and … surprise surprise, that I was convinced it was just Rhum, I find that is the famous Canele of Bordeaux, a dessert that can safely be compared to our national baba au rhum, only of different texture, less spongy and not completely embedded in the same … not the case in Bordeaux is located in Aquitaine and then, making two plus two here is that everything comes back, the recipe is fully dedicated to the flavors and specialties "Bordelais" (… coming from Bordeaux, for non-French speakers). In my three years in Paris I was very greedy of this sweet, easy to find in any "patisserie" or "boulangerie" neighborhood, great to accompany a sweet wine or the famous Ricard, an aperitif type the greek ouzo or away cousin of our Sambuca.
One minor problem. As I said before I left to rest a whole night the aroma diluted because the alcohol smell was too strong, it is not stated anywhere, it's been my choice. In fact, the day after is the fragrance that the flavor was decidedly less "covered" by the Rhum. In the case, I recommend you do.
I immediately decided to taste this liquid dripping on the faithful Narda, safe yield and have not been betrayed, both inspiration and expiration in the main note of the whole bouquet is undoubtedly the Rhum, strong and determined, beautifully supported by vanilla and by the soft notes of what we might call a kind sponge cake, which remain quietly on the palate and make everything absolutely satisfying, ready for the new breath … as time passes, the more will surface new notes, I would venture even citrusy , but very much in the background, like orange peel. For lovers of rum it is definitely a product not to be missed, because it fits really well with a variety of liquors and sweet wines, just as a good dessert. I think that this time our cousins ​​across the Alps have shown they know how to also excel in the preparation of particular aromas, measuring out the ingredients with a mastery that makes a simple aroma to the level of the best French pastries, and this aroma, flavors strong and determined Aquitaine, Gironde, they all feel.
Not satisfied, I had absolutely also try to mesh, the yield of cotton having a very clear, that we all know, good combination for the tastes and certainly is the most appropriate way to use this liquid. And even with the mesh I had exactly the same impression. None of the ingredients takes over, the Rhum there, just like the vanilla and the rest, but more substantial, stronger, more "lovable", and as a result I filled the bottle of my loyal box bottom feeder and spent there the whole afternoon. I ranged from a simple coffee to drink over to stroke it with my favorite bitter, anyway Aliénor behaves like a true travel companion, from contemplation, meditation, do not say all-day, but definitely evening, TV chair in front of a good book. It is true, I do not lie, I'm svapando even now as I sip the coffee, I have to say that probably all-day, but I think in the long run might "tire out" and so better accompany it, even with another liquid, paste, less and less "dark" .
Congratulations to the 814, once again, made the center.
Suggested dilution: 15-20%
Steeping time: 7 days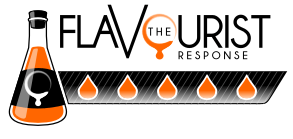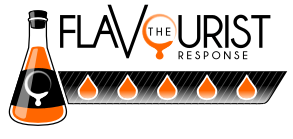 Pro: A truly exceptional product, dosed with skill for a perfect marriage of flavors.
Cons: …ehm they … if there were would be written here.