Review of the e-liquid: Cloud Lychee (The Kingdoms) by Sifu Brew Syndicate 30 ml
Batch nr: n.a.
Nico: 0 mg/ml (0,0%)
Stated base:  15%pg 85% Vg
Expiry date: n.a.
Devices: IPV Mini 2 + Velocity mini dualcoil 0,48 ohm (Kantal A1 0,40mm) with Japanese organic cotton.
It was with great pleasure that I received the complete product line The Kingdoms from Sifu Brew Syndicate, a Malaysian brand which aroused my interest with the names of its colourful liquids.
Sifu Brew Syndicate is looking for new partners to distribute this e-liquids line on the European market.
Many reviewers and passionate vapers all around the world are already appreciating the quality of this product and Sifu Brew Syndicate has chosen The Flavourist as a showcase for the European market.
Today I'll stard with Cloud Lychee. As you can see on the picture below, the 30 ml bottle has a very nice label. The complete collection looks great! It has a colourful elegance and it's seducing at first glace.
The bottle meets the standard to which we are fairly accustomed, with a perfect child-proof cap and an easy beak dropper. A protective plastic film wraps each bottle. What could attract the attention af an European customer is the lack of many information and pictograms, mandatory in our market.
Nevertheless, as for the Californian brands, the label side bears the indication: "Warning: this product contains nicotine which should not be used by minority under the age of 18 & pregnant / breastfeeding individuals" (although the e-liquid has nicotine 0). Likewise, don't expect to find an expiry date or the tactile adhesive labels for blind persons. After all, Cloud Lychee is a nicotine free e-liquid, but all products of this line bears the same indication. These are the local standards.
The olfactory evaluation is characterized by a very intense Lychee bouquet. The aroma is penetrating, fresh and pleasant. Carefully smelling I perceive a higher degree of refinement, if compared with the tipical Lychee aromas I got to try and vape before. On the nose it expresses a sweet and creamy hint, which refines the tipical impetuousness of this fruity aroma. The Lychee flavour is very popular in Malaysia, making part, with other fruits, of an enormous cultural heritage.
Cloud Lychee is not a simple Lychee flavoured ready-to-vapo e-liquid. I'm getting curious and I can't wait to taste it.
I already had the chance to taste and appreciate the distinctiveness of the Malaysian e-liquids. Sifu Brew Syndicat will allow me to determine the growth achieved by these country and their current level in this field, as Malaysian have an immense wisdom and knowledge of flavourings and gastronomy.
I'm asking myself a few questions. The particular composition of the base (85vg – 15pg) and the name say without a doubt that this e-liquid is intended for cloud chasing. The presence of an ingredient such as the Lychee as distinctive aroma makes my worry. Lychee is a highly unstable aroma, difficult to control if combined with cloud chasing, which requires high wattages ad temperatures. A bold choice for Sifu Brew Syndicate.
I'll use a pimped-out Velocity mini for this review. Dripping makes the waiting sweeter. The fragrance of Cloud Lychee is an amazing surprise. It's elegant and cheeky at the same time. Let's start with 50w.
This e-liquid is completely different from what I expected! All my questions and doubts have been resolved in just one puff.
Cloud Lychee is a breathtaking masterpiece. The puff is swooshed by an intense icy and sugary taste with Lychee flavour. Three deep puffs have changed my mood, freezed my mind and wrapped me in a rich cloud of exotic freshness.
The intensity of the aroma hits as a perfectly blended single body, created to preserve the peculiarities of this excellent Lychee. All my concerns have been wiped out.
As tipical for the Malaysian e-liquids, can be noticed a high percentage of sweeteners, which reminds to the gastronomic culture of this country, also characterized by a definite sweetness. Strong and vivid contrasts. A clear and clean dulcitude.
It's the menthyl methyl lactate, commonly known as Koolada, what is surprising and completely changing my day. There is no clear scent of menthol. Just scenting and sweet ice, in such quantity as will ensure an unprecedented vaping experience. A savory freshness that can be perceived between throat and nose.
Cloud Lychee provides at the same time strong but delicate emotions. The recipe could seem simple. But actually, the combination of Koolada and sucralose, both in 2-3% concentration (I suppose), appears perfectly homogenous with an extraordinary elegant Lychee aroma of the highest quality. The final result is a sort of fruity cream. A taste that can be associated to an extra fresh drink with a touch of exotic. Tonic and energizing. A taste of vitality.
And yet is precisely cloud chasing what makes it superlative. On the inhale, by 40w and 50w, the warm background generated by the output power vapourises a fresh and sweet tasting e-liquid with a biting and rich aroma. The risult is both harmonic and paradoxical.
Dare yourself an airy and deep puff, you will notice how the Lychee gradually step-up in aromatic intensity. And the puff becomes fresher and fresher as the atom temperatures increase. Nevertheless, the aroma is not affected!
Freshness boosts the elegance of the Lychee and the expressiveness of the recipe.
The aromatic persistence is very pleasant and attracting. The taste buds between tongue and brain are stimulated for a long time by this sparkling effervescence, slightly acid and spicy, perfectly balanced with the sugary end notes of Lychee. Poetic and relaxing.
The quality of the Lychee aroma suggests the presence of a misterious spicing, maybe ginger, to further enhance the vivid aromatic notes.
Cloud Lychee, from the product line The Kingdoms by Sifu Brew Syndicate is a modern and sophisticated e-liquid, which embodies the real spirit of cloud chasing. It's easy to vape but very tasting at the same time and it finally brings fresh air in a branch that has been conditioned for too long now by boring custard and chocolate notes. This sweet recipe is jovial, fresh and startling also at high temperatures.
The aromatic quality is extraordinary, even if the recipe is simple. The e-liquid is nicotine free but still highly satisfactory. It's incredibly pleasant and high temperatures don't affect it at all. I incite you to yield the temptation to inspire it deeply, intensively, over and over again. You'll be wrapped in a richly aromatic cloud.
From the very opposite side of our continent, thanks to its outstanding experience and ability, Sifu Brew Syndicate is showing us the way to go for a new vaping style: powerful, fruity and exotic.
I'm thinking right now about how many of the tipical "mistakes" made by our national brands (by the Americans too) have been avoided by this very brand. The Lychee is a hit in Malaysia, as fruit or used in snacks, recipes and beverages. All this passion and culture has been transferred to a vape juice… for cloud chasig. As this practice becomes increasingly widespread, it provides new challenges for any aromatic content. The Kingdoms rocks and almost half bottle has gone up in vapor!
In the upcoming weeks I will review all The Kingdoms and we will discover this new aromatic world together. Each one of the e-liquid it's a real novelty to me, so I will vape it for you and I'll share with you my opinions.
Like us on FaceBook to stay up to date with our reviews!
Below, The Flavourist's verdict for Cloud Lychee. I am in no doubt that this fruity e-liquid will earn its place on our Best Of 2016.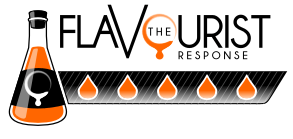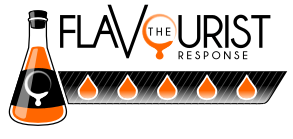 Pro: A fruity e-juice for cloud chasing, extraordinary fresh and rich in aroma. A breath of fresh air that was needed.
Contro: Not yet available in Europe.