E-liquid review: Santo Domingo (Rope Cut) 30 ml – received by the producer
Batch: SNT031015
Nico: 3 mg/ml
Declared base:  70 VG 30 PG
Expiry date: n.d.
Devices: iStick TC60W +NarDa RDA single coil (Kanthal A1 0.40mm 26 awg) 0.67 ohm with japanese organic cotton.
---
Today we come back overseas on Canadian soil to try for you another tobacco e-liquid by Rope Cut.
Do you want to keep up to date on our latest reviews? Go to www.facebook.com/theflavourist and click on the "like" indicated by the yellow arrows in the image below.
Today we test Santo Domingo, officially described as follows:
Sail across the ocean and enjoy this extravagant tobacco blend That is infused with cinnamon and coconut.
We repeat what has been said in previous reviews: The Flavourist likes so much the style adopted for the logo and the label of these products. Minimalism, simplicity and elegance, a rare commodity to find in the world of vape …
Santo Domingo, a name chosen to evoke definitely exotic havens and places that were the scene, no later than two or three centuries ago, of events related to sailing ships, galleons and frigates and many legends of pirates, loot and priceless treasures. But among the many treasures of Santo Domingo there is one particularly relevant to our review: the first tobacco plants were discovered by Europeans on this Carribean island.
So we approach our liquid, smelling the flavor coming out of the bottle.
I perceive a smell cinnamon resting on a lightly alcoholic base, topped with a blond aromatic tobacco from moderately honeyed notes, which stimulates my desire to try this product, which seems to conceal much of what seem at nose.
Always strictly in dripping, Santo Domingo I face this time on a Narda in a single coil at 22 watts.
The top notes reproduce with good fidelity olfactory perceptions: a slight hint of cinnamon graceful joins to a simple but effective tobacco blend, which carries with it pleasant notes of honey. The tobacco blend is built around the proven couple of Virginia sun cured and a Burley, overall a linear tobacco and no frills that blends the sweetness of honey with the driest accents and bitter.
Santo Domingo sometimes seems sweet, but it is indeed, offers more vigorous cues when the puff reaches its climax: a coconut substrate clings to the mix by adding a feature rather woody and dark, intriguing shell note coconut.
The taste is full and rich in aroma. All ingredients of this creation (including tobacco) come together creating an e-liquid warm and enveloping, never tiring, suitable to vape throughout the day. A tobacco blend infused with cinnamon and coconut: Rope Cut chose the most appropriate term to give the right impression to its e-liquid.
Differently to Shellback (reviewed a few weeks ago), Santo Domingo puts more emphasis on the tobacco component, here more intense and marked, although "infused" in exotic elements.
What does not change is the creative elegance of the manufacturer that also in this case never degenerates into trivial chemical scents and artifacts. None of this emerges from Santo Domingo vaporization.
The aromatic persistence at the end of the puff is mild and returns with a very slight hint of honey, almost spicy, and together with the view of a wet and soften fat steam, increases the palate the sensation to vape an e-liquid so delicious.
In the world of vape I have a visceral adoration for tobacco extracted e-liquids. After I known widely the tobacco extracted e-liquid most typical of our tradition, pure, non-flavored, direct and unadorned, I learned to know and appreciate, thanks to manufacturers like Rope Cut for example, the Anglo-Saxon mood to intend tobacco e-liquids. E-liquids conceived and interpreted in different ways but, in both cases, true tobaccos.
1715: In a tavern of Santo Domingo pirates gathered after the long forays into the sea, they indulge their specific defects. The den is soaked the alcohol vapors released from cold beer rivers and from the aromaticity of the best rum in the Caribbean; the environment is smoke-filled, shady and sailors prepare their pipe with a fine local tobacco, a sun cured tobacco of these islands and flavored with cinnamon and coconut. This is the Santo Domingo's tobacco, this tobacco is Santo Domingo.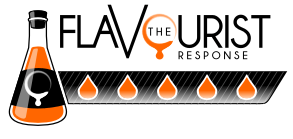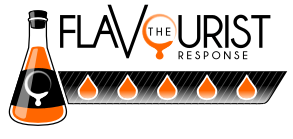 Pro: Aromatic, full, warm and enveloping, just great.
Cons: –